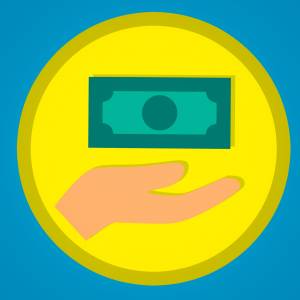 U.S. Transportation Secretary Elaine L. Chao announced this week that the U.S. Department of Transportation is providing $12.2 million from the Small Community Air Service Development Program to help 18 communities in 18 states develop their own solutions to local air service needs.
The City of Athens is among those communities set to receive the funds.
The Department received 57 applications from 30 states. This follows last week's announcement of $520.5 million in airport infrastructure grants to 287 airports in 41 states.
"This federal support to airports across the country will help to keep our nation's airports in good shape and make air travel a better experience for passengers," U.S. Secretary of Transportation Elaine L. Chao said in the news release.
Since the inception of the program, USDOT has issued more than 400 grants, helping communities develop projects tailored to their own air service needs.  Grants are used to provide financial incentives to carriers, conduct studies on the possibilities of expanded service, and carry out marketing programs to promote existing local service, as well as address other challenges small communities and their airports may experience.
The communities receiving grant awards this year are:
Tuscaloosa, Alabama ($750,000);
Yuma, Arizona ($775,000);
Chico, California ($500,000);
Grand Junction, Colorado ($950,000);
Athens, Georgia ($750,000);
Dubuque, Iowa ($775,000);
Twin Falls, Idaho ($900,000);
Lake Charles, Louisiana ($200,000);
Rochester, Minnesota ($750,000);
Columbia, Missouri ($800,000);
Greenville, North Carolina ($750,000);
Atlantic City, New Jersey ($400,000);
Roswell, New Mexico ($750,000);
North Bend, Oregon ($750,000);
Erie, Pennsylvania ($292,000);
Abilene, Texas ($1,000,000);
St. George, Utah ($370,000); and
Pullman, Washington ($780,000).
The selected communities are contributing financial resources to supplement the federal support, reflecting a commitment that is important to the potential success of the proposed initiatives.  Nearly all of the communities have established robust public-private partnerships to enhance community participation and facilitate access to air services, provided a specific plan and timetable for using their grant funds in a timely manner, and many have provided letters of support from interested air carriers.