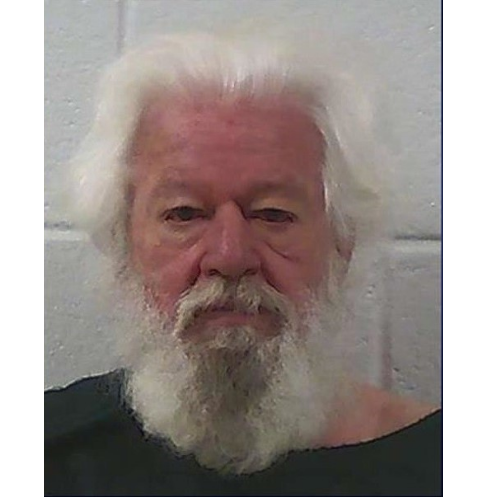 A former substitute teacher in Georgia has been sentenced in court following a nationwide initiative targeting online exploitation and abuse.

Earnest Leander Shaw was sentenced this week under the U.S. Attorney General's Project Safe Childhood program, which partners the marshals, federal, state, and local resources. Shaw, a former substitute teacher, taught at various schools throughout Jackson county.
The 66-year-old of Nicholson, Georgia, was sentenced by U.S. District Court Judge Richard W. Story to two years in prison, to be followed by 10 years of supervised release of which the first two years will be served on home confinement.
Shaw was indicted by a federal grand jury on September 18, 2018.  He pleaded guilty to the sole count in the indictment, pursuant to a written plea agreement.
"Child pornography is abuse of society's most vulnerable population—young children," U.S. Attorney Byung J. "BJay" Pak said in a press release issued Tuesday.  "Children trust that adults and those in leadership positions will be their protector.  Shaw chose to betray that trust."
According to U.S. Attorney Pak, the charges and other information presented in court: In or around May 2018, the Jackson County Sheriff's Office received information that Shaw possessed an electronic device that contained child pornography.  During their subsequent interview with Shaw, he admitted that the images belonged to him.  Based upon Shaw's consent to a search of his residence, telephones, and other electronic devices, and a search warrant obtained from a Jackson County Magistrate Judge, the Jackson County Sheriff's Office eventually found hundreds of images and videos of child pornography on various electronic devices in Shaw's residence.
"There is no sentence that can ever make the victims of child pornography whole again," said Chris Hacker, Special Agent in Charge of FBI Atlanta. "It is even more disheartening when a person entrusted to protect children, our most vulnerable citizens, is the person who promotes this abuse. We can only hope that Shaw's sentence will discourage others from this depraved behavior."
"It is my hope that Shaw is monitored to the fullest extent and can never have access to children again, as he had access here in Jackson County in our schools.   He committed horrendous acts when he possessed child pornography for his gratification and then had access to our children here in Jackson County," said Jackson County Sheriff Janis Mangum.
This case was investigated by the Federal Bureau of Investigation, with the initial investigation handled by the Jackson County Sheriff's Office. Assistant U.S. Attorney Sekret T. Sneed prosecuted the case.