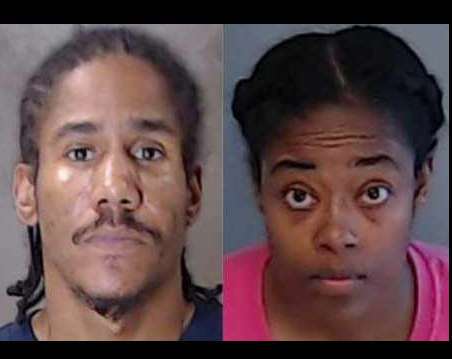 A former Georgia Department of Juvenile Justice (DJJ) employee and her husband pled guilty last month to charges that they stole more than $200,000 in taxpayer funds.
Natasha Bray and her husband Devore Bray both pled guilty under the First Offender Act to a charge of racketeering under O.C.G.A. § 16-14-4(a).
The Georgia Bureau of Investigation explains the First Offender Act as follows:
Per Georgia law (O.C.G.A. § 42-8-60), "upon a verdict or plea of guilty or nolo contendere, but before an adjudication of guilt, the court may, in the case of a defendant who has not been previously convicted of a felony, without entering a judgment of guilt and with the consent of the defendant, defer further proceeding and place the defendant on probation as a first offender.
If the terms of the first offender sentence are successfully completed, and the probationer discharged, those charges would be sealed on the GCIC database when the discharge is applied to the GCIC criminal history; however, such information may be available through other sources, including court docket books, criminal justice agency websites, or through "third party" vendors. GCIC must receive official notification that the subject has successfully completed the FOA requirements. The record is not automatically sealed based on the passage of the probation sentence."
Because of the First Offender plea, the Brays were both sentenced to serve 10 years of probation, 90 days in jail, and ordered to pay full restitution in the amount of $222,233.85. Neither will have a felony on their record and both avoided the mandatory 5 to 20 year prison sentence as well as a fine paid to the state up to $25,000.
According to the Georgia Inspector General's Office, Natasha Bray utilized her position at the Department of Juvenile Justice to create, submit, and approve falsified invoices for payment to a fictitious shell company, Lowes Enterprise, that was created by the Brays. To accomplish this and to avoid detection, Natasha Bray fabricated invoices and other documentation that would generate a payment that the Brays would, in turn, deposit to a bank account created by Devore Bray. Through their fraudulent activity, the Brays embezzled approximately $222,233.85 from DJJ.
This case was initially referred by DJJ to the Office of the State Inspector General (OIG) who requested assistance from the Georgia Bureau of Investigation (GBI) and was investigated by former Deputy Inspector General Austin Mayberry of the OIG and Special Agent Deborah Loving of the GBI. Assistant Attorney General Sandra Bailey prosecuted the case.