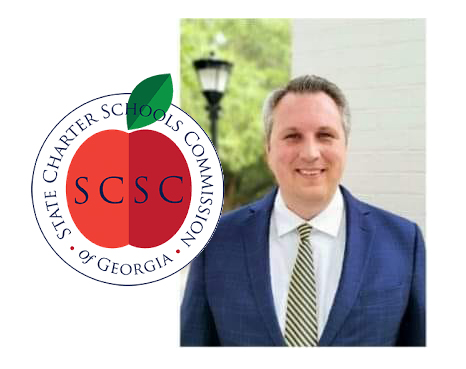 The State Charter Schools Commission of Georgia has selected Donovan Head to serve as Executive Director of the Commission, following approval of his hiring by the Board of Commissioners at a called meeting Friday. Head will begin serving as Executive Director effective August 1.

"During his time at the Governor's Office of Student Achievement, Donovan has distinguished himself as a leader who is deeply committed to the success of Georgia's students," said Governor Brian Kemp. "I look forward to his continued service at the State Charter Schools Commission, where he will further strengthen educational opportunities for families all across the state."
"After an exhaustive nationwide search, we are pleased to have Donovan Head serve as our next Executive Director," said Board of Commissioners Chair Buzz Brockway. "Donovan has the exact skills and experience we were looking for to take the State Charter School Commission to the next level. I look forward to working with him to carry out our mission of providing high quality charter schools to students in every Georgia community."
Donovan Head currently serves as Deputy Director of the Governor's Office of Student Achievement (GOSA). Prior to joining GOSA, he served on Governor Kemp's transition team as Deputy Campaign Manager for Kemp for Governor in 2018 and as a senior Congressional staffer for two members of Congress: former Congresswoman Karen Handel and Congressman Austin Scott. Donovan earned a bachelor's degree in political science from Valdosta State University, where he also serves on the Alumni Association Executive Board of Directors and where he met his wife, Jansen Balisi Head. Active members of St. Michael the Archangel Roman Catholic Church, they reside in Woodstock.