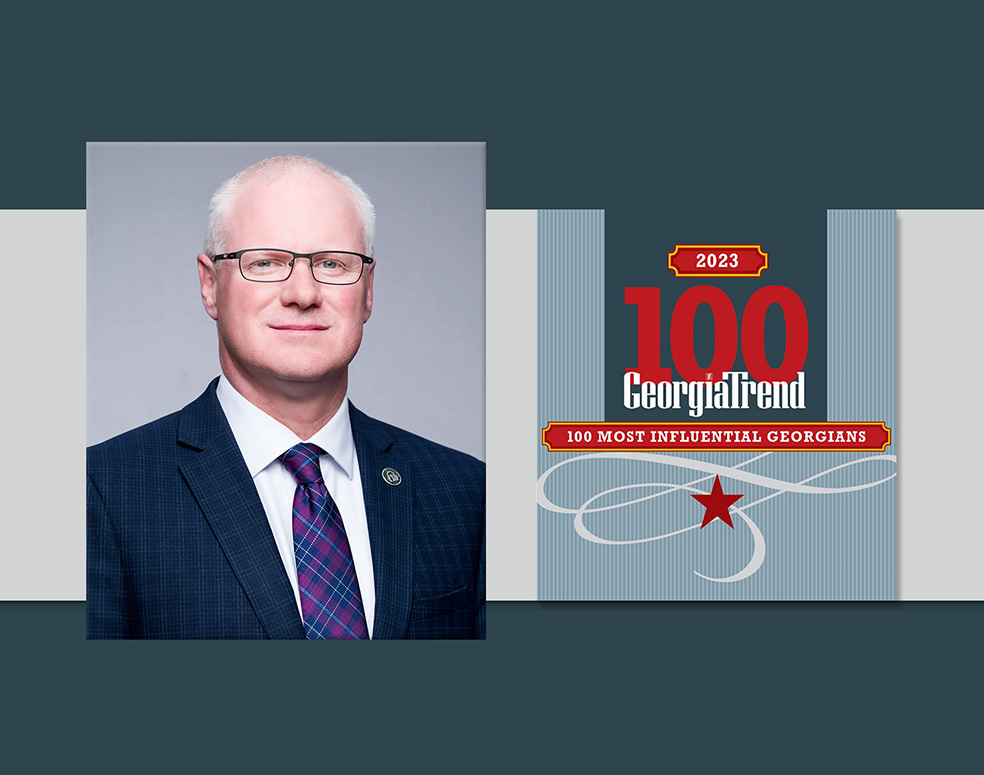 Georgia Department of Transportation Commissioner Russell R. McMurry, P.E., has been named to Georgia Trend's 2023 list of Most Influential Georgians. This is the sixth consecutive year that McMurry has been recognized by Georgia Trend. In 2018, the magazine named him Georgian of the Year.
McMurry was recognized for his leadership in the Transform 285/400 project, his involvement on three transportation authority boards, and for shepherding the $9.27 billion in federal funding coming to Georgia via the Bipartisan Infrastructure Law.  
"I am honored to be recognized by Georgia Trend and to be considered one of the most influential people in Georgia is especially humbling," said McMurry. "I proudly share this recognition with the incredible people that make up Georgia DOT."
A 33-year veteran of the Georgia Department of Transportation (Georgia DOT), McMurry has served as commissioner of the department since 2015. Among other responsibilities, McMurry is charged with leading a team that identifies transportation solutions that have made the department a top DOT in the nation and are crucial to the state's continued economic growth. His steadfast commitment to the employees of the Georgia DOT fosters a positive and productive environment which enables the department to continue to move the needle in advancing Georgia's transportation infrastructure and improving mobility for all. 
McMurry is a native Georgian, an honors graduate of Georgia Southern University and a civil engineer who has been with Georgia DOT since 1990, having previously served as planning director and chief engineer.