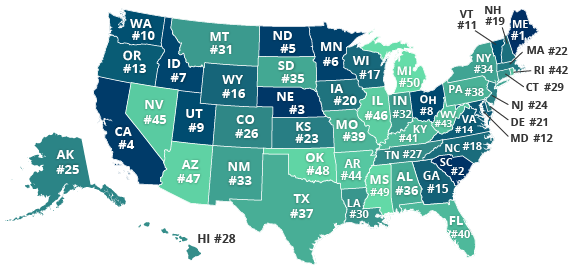 Do you think you're surrounded by bad drivers? If you live in Georgia, chances are…you're right.
At least, that's what a recent student conducted by QuoteWizard, an online insurance comparison marketplace, found.
Car crashes are the number one cause of death in the US and 2018 was no different than years past, except that cheap gas and a strong economy means Americans are driving more than ever, QuoteWizard says. "More people on the road leads to more accidents and citations."
But after a study of comparison across states for good and bad drivers, where does the peach state rank? Considering a sum of weighted means calculated from accidents, speeding tickets, DUIs, citations, and fatalities, the following rankings were determined:
Not quite the bottom, but a cool No. 15.
Maine
South Carolina
Nebraska
California
North Dakota
Minnesota
Idaho
Ohio
Utah
Washington
Vermont
Maryland
Oregon
Virginia
Georgia
Wyoming
Wisconsin
North Carolina
New Hampshire
Iowa
Delaware
Massachusetts
Kansas
New Jersey
Alaska
Colorado
Tennessee
Hawaii
Connecticut
Louisiana
Montana
Indiana
New Mexico
New York
South Dakota
Alabama
Texas
Pennsylvania
Missouri
Florida
Kentucky
Rhode Island
West Virginia
Arkansas
Nevada
Illinois
Arizona
Oklahoma
Mississippi
Michigan