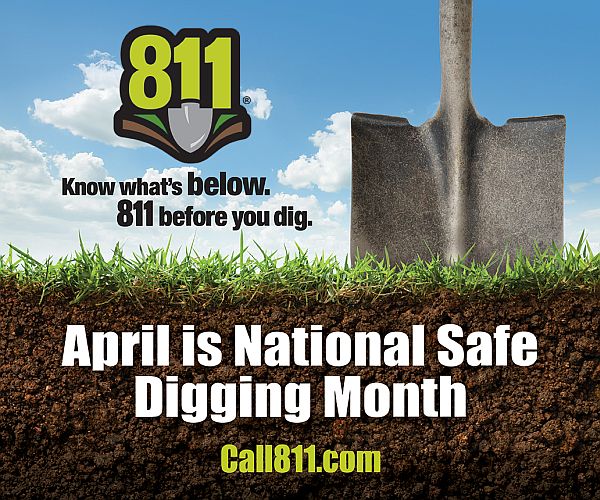 National Safe Digging Month Reminder from Georgia Department of Transportation:

​April marks the peak period for outdoor digging projects in Georgia. Georgia DOT encourages the public to protect utility lines by contacting 811 prior to beginning any outdoor digging projects. 811 is a free service to request utility companies locate and mark the location of utility lines.  Digging after utility lines have been marked prevents possible mishaps that could occur during an outdoor project.
When to Call 811?
Putting in a fence
Planting trees or shrubbery
Installing a sprinkler system
Pool installation
Grading, boring or trenching
Why is it Important?
Safety
Hitting an underground utility line while digging can cause damage to the environment and/or serious personal injuries
Convenience
Hitting an underground utility line can result in disrupted service to an entire neighborhood and potentially incur fines and repair costs.
It's the law
Visit the Georgia Public Service Commission's web site at psc.state.ga.us for more information on Georgia's "Dig Law", the Georgia Facilities Protection Act.