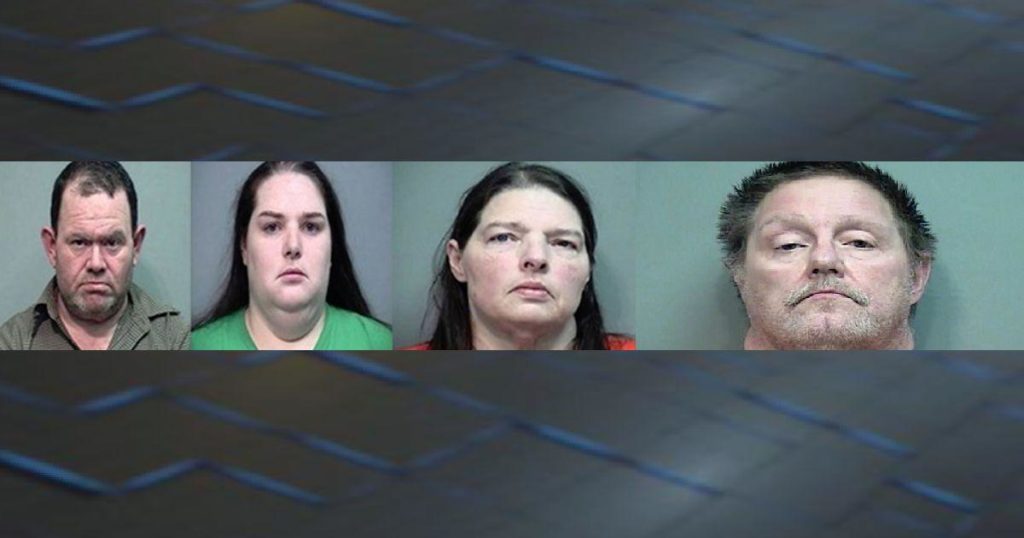 A total of four people are now behind bars and an investigation remains ongoing after the bodies of two children were discovered late this week in Effingham County.
The Effingham County Sheriff's Office discovered the bodies of two teenagers during a wellness check Thursday. A third child with disabilities is currently in the hospital.
Currently, four people are in jail for a number of charges, including concealing the death of another and cruelty to children in the first degree. It is still possible that more charges will be brought pending the outcome of the investigation. The following people have been charged:
Elwyn Crocker, 49 years old, biological father
Candice Crocker, 33 years old, stepmother
Kim Wright, 50 years old, step-grandmother
Roy Anthony Prater, 55 years old, boyfriend of step-grandmother
All were denied bond at their first appearance hearing.
They initially told law enforcement officials that the child in question had gone to live with her biological mother. "Deputies realized this information was false and not accurate," Effingham County Sheriff Jimmy McDuffie said in a press conference. "Information from Elwyn Crocker led investigators to search the grounds, and two bodies were discovered."
The children were being homeschooled at the time of their deaths, according to the Effingham County School System.
The bodies were sent to the GBI Crime Lab to determine the exact cause of death.