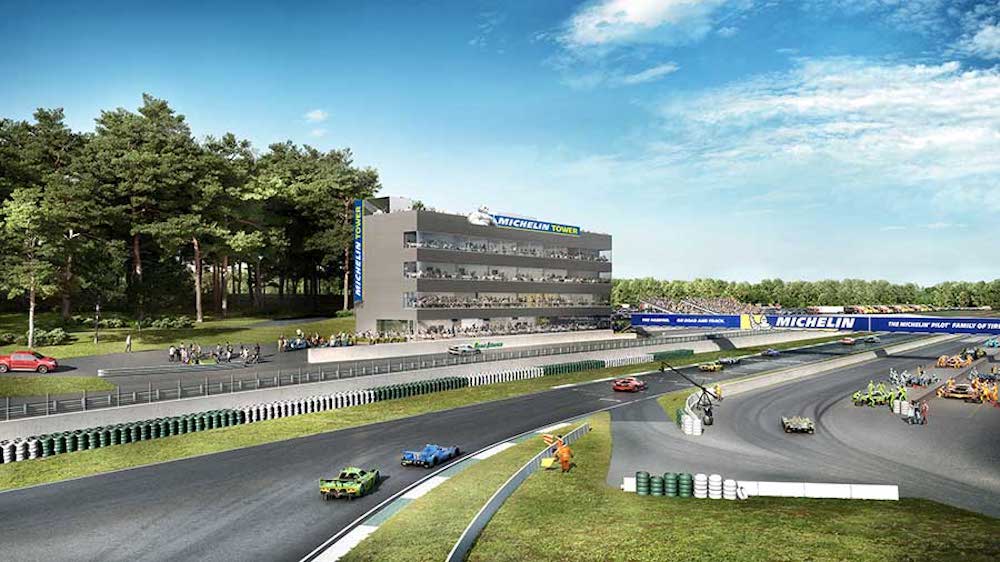 Michelin and Road Atlanta announced on Friday that beginning in 2019 Road Atlanta would officially become Michelin Raceway Road Atlanta. The naming rights agreement come as extension of the long standing partnership between the race track and Michelin. Currently Michelin is the offical tire of Road Atlanta and the front straightaway pedestrian bridge is branded with Michelin logos. This marks the first time that Michelin will name a racing circuit, according to Michelin North America president and chairman Scott Clark.

The announcement of the new naming agreement comes as Michelin is set to take over as the official tire of IMSA, the title sponsor of the North American Endurance Championship and the renamed Continental Sportscar Challenge Series.
New Facilities
As part of the agreement Road Atlanta will start construction of a new control tower replacing the current one. The Michelin Tower will include a 300 person hospitality/event space on the first floor, a media center and broadcast booths on the second floor, six hospitality suites on the 3rd floor, and 4 hospitality suites and a race control suite on the 4th floor. The new Michelin Tower will also include a rooftop viewing terrace and fully equipped kitchen. Track officials expect for the new tower to be ready in time for the 2019 Motul Petit Le Mans.