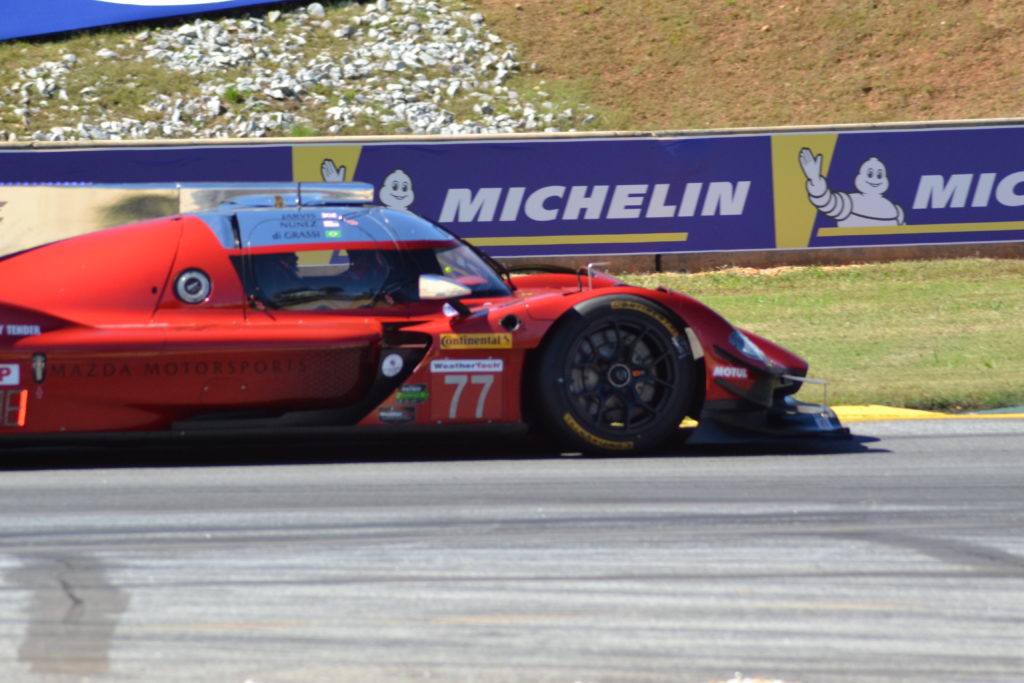 The #55 Mazda RT-24P of Mazda Team Joest driven by Jonathan Bomarito holds the lead of the 21st annual Motul Petit Le Mans. Bomarito inherited the lead after  the pole sitting #22 Extreme Speed Motorsports Nissan Onroak DPi of Pipo Dernai was forced to pit road after cutting a tire on lap 19.
An early pit stop for the #912 Porsche 911 RSR has put Laurens Vanthoor into the  GT Le Mans class lead, while the GT Daytona points leader #48 Paul Miller Racing Lamborghini Huracan GT3 of Madison Snow leads the GT Daytona Class.
The Race was slowed early in the 2nd hour when Juan Montoya crashed his #6 Acura Oreca DPi into the tire wall of the esses.