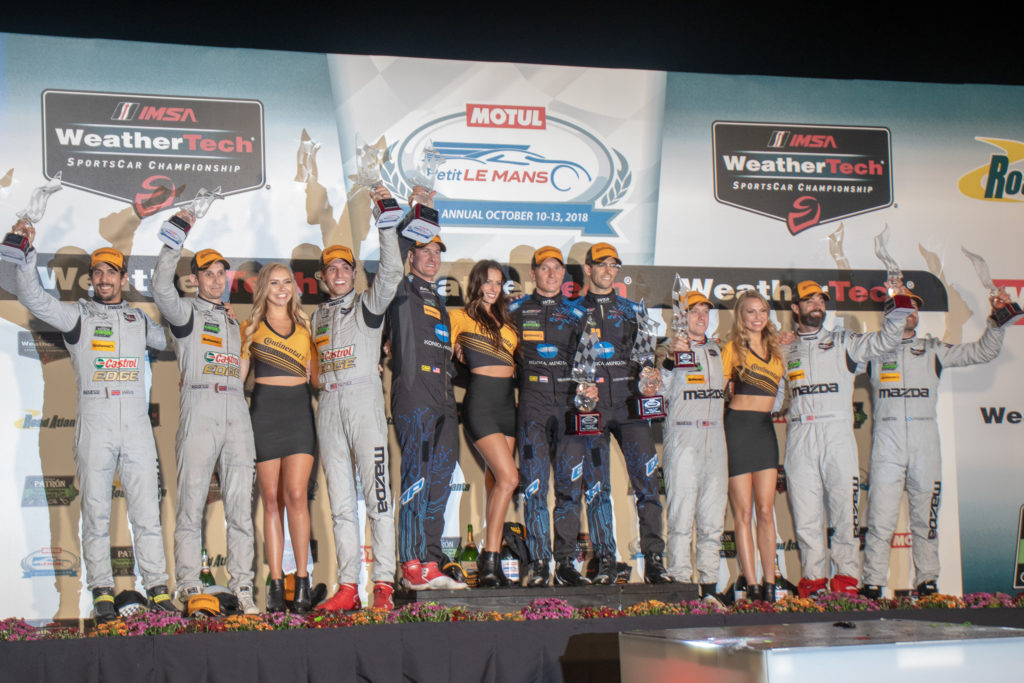 Wayne Taylor Racing has won the 21st running of the Motul Petit Le Mans in a nail biting fashion, after then race leader Filipe Albuquerque  ran out of fuel with only two turn remaining in the race.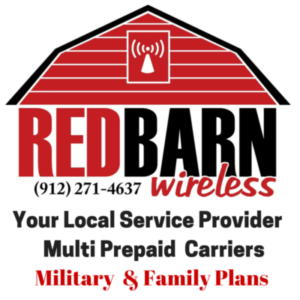 Renger van der Zande drove the #10 Konica Minolta Cadillac DPi for a harrowing final stint in the race, as on one occasion he was forced onto grass. The win capped Van Der Zande's first season driving for Wayne Taylor racing with a win. He was teamed with his full season co- driver Jordan Taylor, and Indy Car champion Ryan Hunter Reay who joined the duo for the longer endurance races this season. Taylor was greeted by his brother Ricky Taylor, who he had previously shared the #10 Cadillac with, before leaving his father's race team to drive for Roger Penske's Acura Team Penske.
Mazda Team Joest had a breakthrough performance capturing 2nd and 3rd positions on the podium with their Mazda RT-24P DPis.
Meanwhile the #31 Action Express Whelen Engineering Cadillac of Eric Curran and Felipe Nasr captured the full season Prototype championship.
The #911 Porsche 911 RSR of Patrick Pillet, Nick Tandy, and Frank Mackowiecki claimed the GT Le Mans Class, followed by the #4 Corvette C7.R of Oliver Gavin, Tommy Millner, and Marcel Fassler, and the #24 BMW M8 GTE of Jesse Krohn, Jon Edwards, and Chaz Mostert.
The #3 Corvette Claimed the season long GT Le Mans class title despite going of course with only a few hours remaining in the race. The incident required 4 minutes in the garage to repair, and left the #3 Corvette of Jan Magnussen, Antonio Garcia, and Marcel Fassler a lap down. However, despite leading at times, the #67 Ford Performance Chip Ganassi Racing Ford GT was unable to capitalize, as an off course excursion in the closing hour of the race dropped the 67 out of contention.
GT Daytona was won by the WeatherTech Scuderia Corsa Ferrari 488 GT3 of Cooper MacNeil, Daniel Serra, and Gunnar Jeannette. Followed by Katherine Legge, Alvaro Parente and Trent Hindman in the Meyer Shank Racing with Curb-Agajanian Acura NSX GT3. Finishing third was Brian Sellars, Madison Snow, Corey Lewis in the Paul Miller Racing Lamborghini Huracan GT3. The third place finish for Paul Miller Racing was enough to clinch the GT Daytona Championship.
This year's running saw the distance record broken, and the race was slowed by full course yellow only 5 times.