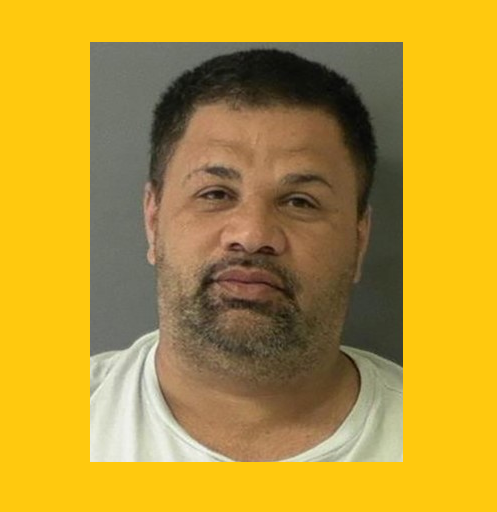 A Florida resident was sentenced to 46 months in prison for attempting to distribute 2,593 grams of ice methamphetamine, said Charles "Charlie" Peeler, the United States Attorney for the Middle District of Georgia. Carlos Mendez, 45, of Orlando, Florida, previously pleaded guilty to one count Possession with Intent to Distribute Methamphetamine.

U.S. District Judge Tilman E. "Tripp" Self sentenced Mr. Mendez to 46 months imprisonment on Thursday, August 29, 2019, followed by three years supervised release. There is no parole in the federal system.
According to the signed plea agreement, Mr. Mendez was pulled over on I-75 in Dooly County, Georgia for a traffic violation on January 19, 2017. Mr. Mendez did not immediately pull over, but exited the interstate abruptly, and acted nervously, giving conflicting information to the deputy. During a legal search of the vehicle, two hidden compartments were found, containing a total of 2593.9 grams of 99% pure d-methamphetamine hydrochloride.
"The methamphetamine trade is a dangerous business for all involved, and drug traffickers will face prison time in Middle Georgia," said Charlie Peeler, the U.S. Attorney. "Georgia's highways are too commonly used to move large amounts of illicit drugs. Our county deputies and state troopers face an especially difficult job keeping our roads safe. I want to thank the Dooly County Sheriff's Office for their continued hard work protecting our citizens."
"It is a priority for my office to take drugs off our highways, as most of our crimes are drug-related in some way. Once you take drugs off the roads, you cut down on crime. I want to commend my officers for a job well done, and thank the DEA and the U.S. Attorney's Office for their work in this case," said Craig Peavy, the Dooly County Sheriff.
The case was investigated by the Dooly County Sheriff's Office and the Drug Enforcement Administration (DEA). Assistant U.S. Attorney Charlies Calhoun prosecuted the case for the Government.
Information from the U.S. Attorney's Office.