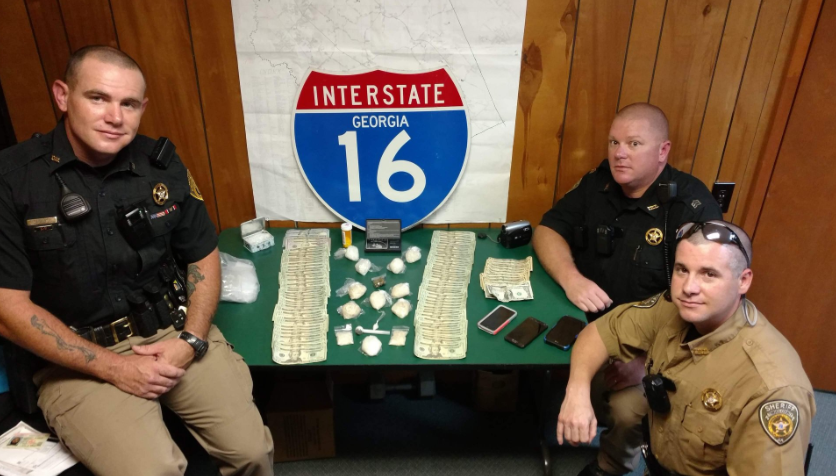 A Twiggs County woman found guilty of attempting to sell more than 300 grams of methamphetamine was sentenced to prison Wednesday, said U.S. Attorney Charles "Charlie" Peeler. Tiffany Sauls, 25, of Danville, Georgia, was convicted on July 16, 2019 of one count of Possession with Intent to Distribute Methamphetamine following a two-day trial before the Honorable Marc Treadwell. It took the jury only an hour and a half to return the guilty verdict. U.S. District Judge Treadwell sentenced Ms. Sauls to 97 months in prison and five years of supervised release on Wednesday, November 20, 2019. There is no parole in the federal system.

According to the facts presented at trial, Ms. Sauls was arrested on September 29, 2018 in Twiggs County along I-16 during a traffic stop. Officers smelled marijuana and, during a subsequent legal search, located 302.61 grams of methamphetamine with 99% purity. A digital scale as well as baggies were found during the search. A witness testified that Ms. Sauls bragged about hitting the "lottery" when she picked up the drugs from her Atlanta supplier.
"Ms. Saul won prison time when she made the choice to deal methamphetamine in Georgia," said U.S. Attorney Charlie Peeler. "Methamphetamine trafficking and abuse harms every aspect of society, and the people who are involved in the distribution of this illicit, dangerous drug will be held accountable for their crimes. I want to thank the Twiggs County Sheriff's Office, the GBI and the DEA for their assistance in this case."
The case was investigated by the Twiggs County Sheriff's Office, the U.S. Drug Enforcement Administration, and the Georgia Bureau of Investigation. Assistant U.S. Attorneys C. Shanelle Booker and Steven Ouzts are prosecuting the case for the Government.