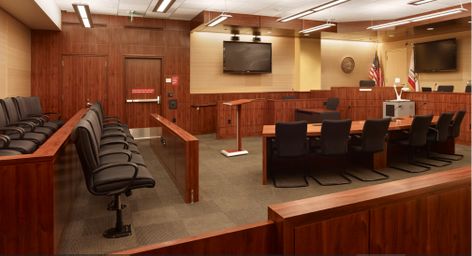 A federal jury has found Richard Franklin Jensen, III (33, Atlanta) guilty of attempted enticement of a minor and attempted transfer of obscene material to a minor. He faces a minimum mandatory penalty of 10 years, and up to life, in federal prison. His sentencing hearing is scheduled for March 4, 2020.
Jensen was indicted on February 20, 2019.
According to evidence presented at trial, between May 23 and June 1, 2015, Jensen communicated on a social media website, via email, and over text messages, with someone he believed to be a single mom looking for a man to sexually abuse her 12-year-old daughter. In reality, Jensen was talking to an undercover agent. During the conversations, Jensen told the "mom" that he was the guy that she had been looking for, who was interested in sexually abusing the child, and that he was willing to travel from Atlanta to the Tampa Bay area to teach the "child" about sex and the "art of pleasing a man." In addition to providing graphic details about the sexual abuse he wanted to perform on the child, Jensen asked the "mom" to prepare the child for the sexual encounter by breaking the child's hymen in advance of his visit to Tampa. Jensen planned to abuse the child over a period of time, stating that "it couldn't be a one-time thing." In his process of grooming the child, Jensen promised to buy "sexy big girl clothes and underwear," complimented the child's "sexy little body," and wanted the "mom" to let the child watch pornography so the child could prepare for sex with Jensen.
Jensen also emailed and messaged the purported child, and graphically described the sexual abuse that he wished to engage in with the child. He sent multiple pictures of his genitalia to the "mom," to share with the child.
This case was investigated by the Homeland Security Investigations. It is being prosecuted by Assistant United States Attorneys Lisa M. Thelwell and Francis D. Murray.
This is another case brought as part of Project Safe Childhood, a nationwide initiative launched in May 2006 by the Department of Justice to combat the growing epidemic of child sexual exploitation and abuse. Led by the United States Attorneys' Offices and the Criminal Division's Child Exploitation and Obscenity Section, Project Safe Childhood marshals federal, state, and local resources to locate, apprehend, and prosecute individuals who sexually exploit children, and to identify and rescue victims.