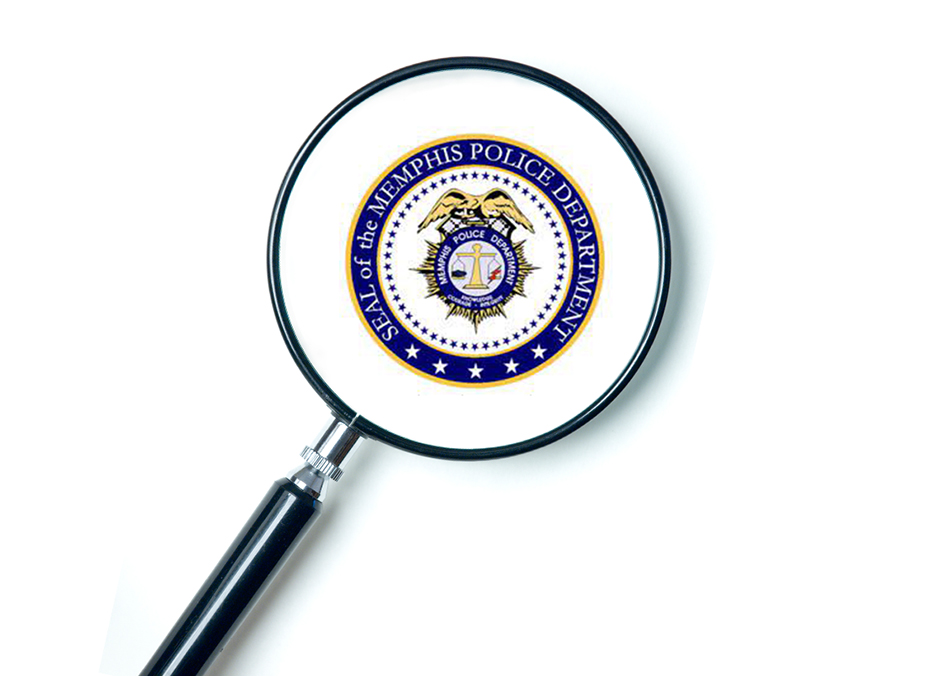 The Justice Department announced this week that it has opened a civil pattern or practice investigation into the City of Memphis and the Memphis Police Department (MPD). The investigation will seek to determine whether there are systemic violations of the Constitution or federal law by MPD. The investigation will focus on MPD's use of force and its stops, searches and arrests, as well as whether it engages in discriminatory policing.

This civil investigation is separate and independent from the technical assistance being provided by the Justice Department's Office of Community Oriented Policing Services (COPS Office). While the investigation is ongoing, the COPS Office will continue to provide technical assistance to MPD through the Collaborative Reform Initiative Technical Assistance Center (CRI-TAC), related to MPD's use of force and de-escalation practices, as well as its use of specialized units. In addition, in the wake of Tyre Nichols's death, the Associate Attorney General asked the COPS Office to develop a guide for police chiefs and mayors across the country to help them assess the appropriateness of the use of specialized units, like the former SCORPION unit in Memphis, as well as how to ensure necessary management, oversight, and accountability of such units. The COPS Office has undertaken extensive stakeholder engagement to inform the recommendations in that guide, which is forthcoming.
This civil investigation is also separate and independent from the federal criminal civil rights investigation of MPD officers related to the death of Tyre Nichols.
"The tragic death of Tyre Nichols created enormous pain in the Memphis community and across the country," said Attorney General Merrick B. Garland. "The Justice Department is launching this investigation to examine serious allegations that the City of Memphis and the Memphis Police Department engage in a pattern or practice of unconstitutional conduct and discriminatory policing based on race, including a dangerously aggressive approach to traffic enforcement. We are committed to working cooperatively with local officials, police, and community members to conduct the thorough and comprehensive review that the residents of Memphis deserve."
"I know this community is still hurting after the tragic death of Tyre Nichols," said Associate Attorney General Vanita Gupta. "At the Justice Department, we are committed to using all our tools to help ensure that Memphis residents have a safe community and can trust in the actions of law enforcement. In addition to our pattern or practice investigation, we will continue to deliver technical assistance resources through CRI-TAC and our COPS Office, to help the city and MPD address issues related to use of force, de-escalation, and specialized units in the more immediate term."
"Every person is entitled to constitutional and non-discriminatory policing in our country," said Assistant Attorney General Kristen Clarke of the Justice Department's Civil Rights Division. "Based on an extensive review of publicly available information and information provided to us, there are grounds to open this investigation now. We have reviewed information that indicates that the Memphis Police Department may be using an approach to street enforcement that can result in violations of federal law, including racially discriminatory stops of Black people for minor violations. The Justice Department will conduct a thorough and objective investigation into allegations of unlawful discrimination and Fourth Amendment violations. Unlawful policing undermines community trust, which is essential to public safety."
"The people of this great city deserve constitutional and lawful policing – and that begins with trust," said U.S. Attorney Kevin Ritz for the Western District of Tennessee. "Community trust makes policing more effective and less dangerous for both officers and the people they protect. Pattern-or-practice investigations help build and maintain that trust by ensuring law enforcement agencies do their jobs lawfully. I welcome this opportunity to let the facts lead in what will be an ongoing and important discussion about civil rights in our city. I also want to assure the public that our team of federal prosecutors will continue to partner with federal, state, and local law enforcement to vigorously prosecute criminal activity and uphold the rule of law. Together we can build a stronger Memphis — a Memphis that protects the safety and civil rights of all."
The investigation is being conducted pursuant to the Violent Crime Control and Law Enforcement Act of 1994, which prohibits state and local governments from engaging in a pattern or practice of conduct by law enforcement officers that deprives people of rights protected by the Constitution or federal law. If the Justice Department has reasonable cause to believe that a state or local government has engaged in a prohibited pattern or practice, the Department is authorized to bring a lawsuit seeking court-ordered changes to remedy the violations. In this investigation, the Department will assess law enforcement practices under the Fourth and Fourteenth Amendments to the U.S. Constitution, as well as under the Safe Streets Act of 1968 and Title VI of the Civil Rights Act of 1964
Prior to the announcement, Department officials informed Mayor Jim Strickland, MPD Chief Cerelyn Davis, and Interim Chief Legal Officer Michael Fletcher. They pledged to cooperate with the investigation. As part of this investigation, the Department will reach out to community members to learn about their experiences with MPD.
The case is being investigated by career attorneys and staff from the Justice Department's Civil Rights Division and the U.S. Attorney's Office for the Western District of Tennessee. They will be assisted by experienced law enforcement experts.  Individuals with relevant information are encouraged to contact the Justice Department via email at Community.Memphis@usdoj.gov or by phone at 888-473-3730. Individuals can also report civil rights violations regarding this or other matters using the Civil Rights Division's reporting portal, available at civilrights.justice.gov.
This announcement marks the ninth pattern or practice investigation into law enforcement misconduct opened by the Justice Department during this Administration. The Department has ongoing investigations into the Phoenix Police Department; the Mount Vernon (NY) Police Department; the Louisiana State Police; the New York City Police Department's Special Victims Division; the Worcester (MA) Police Department; and the Oklahoma City Police Department. The Department recently completed investigations in Louisville and Minneapolis, and secured agreements in principle with both jurisdictions to negotiate consent decrees to address the violations found.
Information specific to the Civil Rights Division's Police Reform Work can be found here: www.justice.gov/crt/file/922421/download.