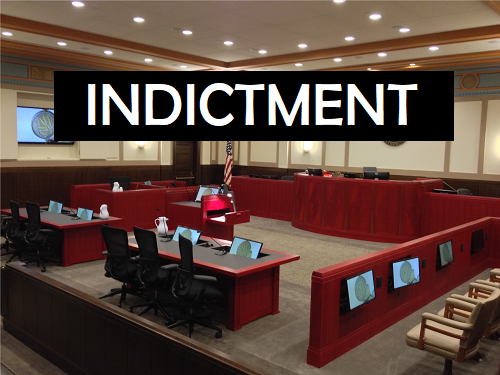 U.S. Attorney Bryan Schroder announced this week that Richard Vaughan, 72, and Donald Garner, 47, were arrested yesterday and have been charged in a 31 count indictment with bribery and wire fraud related to Small Business Association ("SBA") "set-aside" contracts with the United States Department of Veterans Affairs ("VA").
Vaughan was a VA contract officer representative ("COR") and was responsible for awarding and managing numerous contracts awarded by the VA, including certain Service-Disabled Veteran-Owned Small Business (SDVOSB) "set-aside" contracts. Vaughan also had "Purchase Card Program" authorization to spend approximately $600,000 per year on "micro-purchases" for nonstandard supplies and services for the VA.
Garner was the owner and manager of Veteran Ability, LLC, a government contractor that provided various services, such as snow removal and housekeeping, to the U.S. government, including the VA in Anchorage, Alaska.
From June 2015 through January 2017, Garner paid at least $29,235 in bribes to Vaughan in exchange for, among other things, preferential treatment in awarding certain VA contracts and purchase card orders and certifying payments on deficient invoices submitted by Garner for work that was unnecessary or never performed.  The scheme resulted in Garner receiving the benefit of payments of approximately $725,226.56 under a VA snow removal contract, $776,272.00 under a VA housekeeping contract, and purchase card payments in the amount of $194,330.40.
If convicted both defendants face a maximum of 20 years in prison, a $250,000 fine, and 3 years of supervised release for the most serious charges in the indictment. Under the Federal Sentencing Guidelines, the actual sentence imposed will be based upon the seriousness of the offense and the prior criminal history, if any, of the defendant.
The Federal Bureau of Investigation (FBI), United States Department of Veterans Affairs Office of the Inspector General, Small Business Administration Office of the Inspector General, and General Services Administration Office of the Inspector General, conducted the investigation leading to the indictment in this case.  This case is being prosecuted by Assistant U.S. Attorneys Ryan D. Tansey and Kyle Reardon.
An indictment is only a charge and is not evidence of guilt. A defendant is presumed innocent and is entitled to a fair trial at which the government must prove guilt beyond a reasonable doubt.