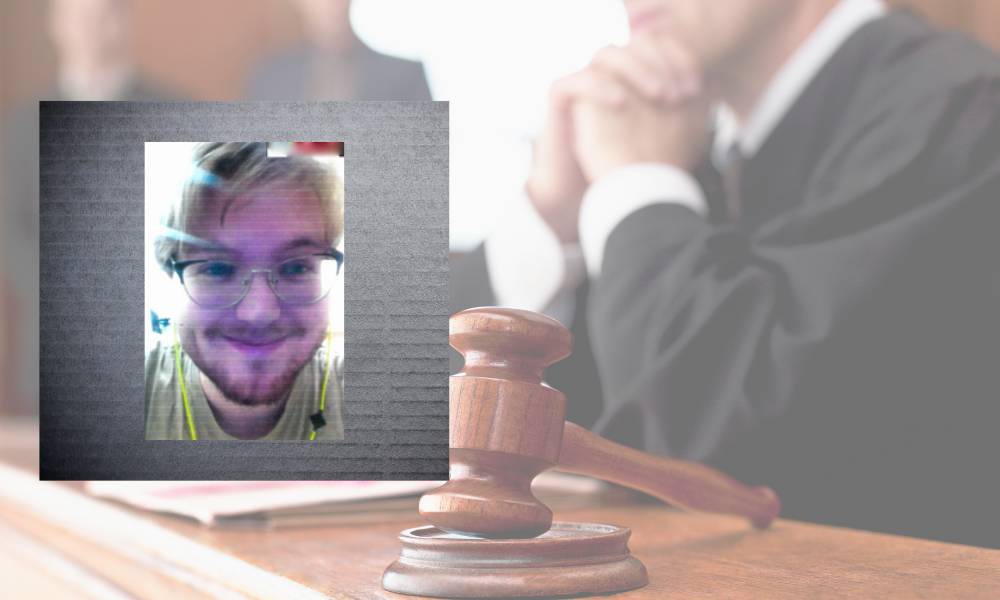 Edward "Eddie" Okenica, who exploited dozens of girls online for his own sexual gratification, has been sentenced to 28 years of imprisonment after pleading guilty to multiple counts of producing child pornography.
"Okenica victimized dozens of girls as young as 12 years old from his home," said U.S. Attorney Byung J. "BJay" Pak. "He is a sexual predator who exploited the vulnerability and fragility of his victims by relying on the relative anonymity of social media platforms. This case is a reminder that sextortion remains a huge threat to our youth and to their families and parents need to remain vigilant to guard against it by monitoring their children's social media activities."
"The Internet can be used for education, entertainment, collaboration, or it can be a place where criminals and predators lurk waiting to pounce on unsuspecting users. That's how Okenica used it. He spread his filth, victimizing countless innocent children, all the while thinking he was safe," said acting Special Agent in Charge Robert Hammer, who oversees Homeland Security Investigations (HSI) operations in Georgia and Alabama. "Cases like this show these predators that there is no hiding from justice and HSI and its partners will work tirelessly to find and prosecute them."
"The High Technology Crime Unit at the Forsyth County Sheriff's Office is comprised of dedicated professionals who work diligently to build strong cases against criminals like Okenica who seek to target our children.  I am happy that the FCSO could help build a case that the U.S. Attorney's Office could prosecute federally.  We will spare no expense or effort to identify and arrest anyone intent on preying on our most vulnerable," said Forsyth County Sheriff Ron Freeman.
According to U.S. Attorney Pak, the charges and other information presented in court: For at least two years prior to his arrest in August 2019, Okenica used Snapchat and Instagram to solicit sexually explicit photographs and videos from dozens and dozens of young girls. Okenica convinced many of these girls to send him sexually explicit photos and videos by offering them "bribes" in the form of gift certificates or other token forms of payment. He also frequently demanded that these girls perform sexually humiliating acts, including placing various household objects in their bodies. In many instances, the girls would grow uncomfortable and beg Okenica to stop. But Okenica was indifferent to their pleas, even when the girls cried or harmed themselves.
If the girls expressed an unwillingness to keep producing more photos or videos, Okenica bullied, threatened, and extorted the girls to force them to continue. He threatened to share their videos online with the girls' friends and/or family, and in multiple cases did in fact carry out his threats. If a girl blocked Okenica on Snapchat or Instagram, he frequently established new accounts to find the child and demand that she send him more sexually explicit photographs and videos.
Investigators positively identified approximately 36 victims in the United States and overseas. But investigators estimate that Okenica coerced as many as 100 minor victims to send him child pornography.
Edward "Eddie" Okenica, 24, of Cumming, Georgia, was sentenced to 28 years in prison to be followed by a lifetime of supervised release. He will be required to register as a sex offender upon release. Okenica pleaded guilty to eleven counts of producing child pornography on March 5, 2020.
This case was investigated by the Department of Homeland Security, Homeland Security Investigations and Forsyth County Sheriff's Office.
Assistant U.S. Attorneys Alex R. Sistla and Erin Sanders prosecuted the case.
This case is being brought as part of Project Safe Childhood. In February 2006, the Attorney General launched Project Safe Childhood, a nationwide initiative designed to protect children from online exploitation and abuse.
This is a press release from the U.S. Department of Justice.