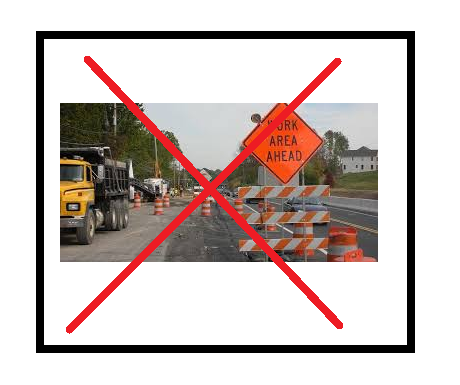 To ease potential Memorial Day weekend traffic congestion, the Georgia DOT is suspending construction-related lane closures from noon Friday, May 22, 2020 through 5 AM Tuesday, May 26, 2020 on Interstate highways and limiting lane closures on state routes that directly serve major tourist and recreation centers.
Exception: Construction at 400 SB to 285 EB (For more information on closures click here) A construction related road closure is scheduled for Friday, Saturday, and Sunday night 10 pm to 6 am. The closure is to set beams for a bridge and will take place from 400 south bound (SB) to 285 eastbound (EB). Impacted lanes will include 400 northbound (NB) and 285 EB ramp to 400 NB. A detour is being implementing to Ashford-Dunwoody Road.
Interstate Restrooms Open
Georgia welcome centers are not currently open to the public for services due to the COVID-19 pandemic. However, restrooms at welcome centers and rest areas throughout the state are open, operational and routinely deep cleaned throughout the day. From time to time a rest area facility may be closed temporarily for service. The public is urged to use continued caution when visiting public spaces, practice social distancing and follow the public health guidelines set forth by state and local agencies, as well as act courteously to fellow travelers.
Motorist Assistance
In the event of a crash or breakdown, GDOT advises motorists to never get out of the car on a freeway, unless your life is in imminent danger. If possible, pull off the road, turn on your hazard lights and stay seat-belted in the vehicle with the doors locked. Motorists needing roadway assistance on interstates inside the metro Atlanta area or services on the interstate roadways outside of the metro area are asked to call 511 to request HERO or CHAMP operators to assist them. When placing these calls, it is important to provide current location, nearest exit number and the interstate the motorist is traveling. In addition, provide the make and model of the vehicle.
Travel Info
Dialing 511 is a free phone service allowing motorists to seek help or to report crashes, roadway debris or signal disruptions, but it also provides real-time statewide travel information on Georgia's interstates and state routes, such as traffic conditions, incidents, lane closures, and delays due to inclement weather. Callers can transfer to operators to request assistance or report incidents 24 hours a day, seven days a week. More information is available at www.511ga.org.