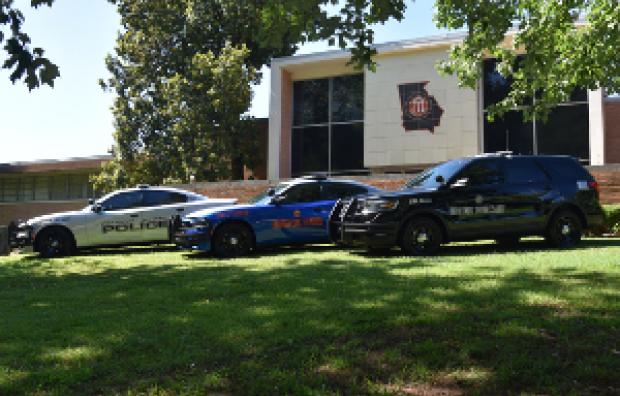 The Department of Public Safety (DPS) is urging drivers who will be traveling the roadways throughout the state or visiting Georgia's beaches to make safety a priority this weekend.
This year's Memorial Day holiday travel period will begin at 6 p.m. on Friday, May 22 and ends Monday, May 25 at midnight.  The period is 78 hours long.
During the holiday period, state troopers and officers will be on high-visibility patrols keeping an eye out for impaired drivers and other traffic violations that could potentially cause a crash. In addition to normal traffic enforcement, state troopers and officers will be looking for violations against the social distancing requirements in effect until 11:59 p.m. on May 31. "This Memorial Day weekend will be like no other we have experienced before. Even in these unprecedented times, it is the job of the Georgia Department of Public Safety to emphasize the safety responsibilities of everyone on Georgia's roadways and beaches this upcoming weekend," said Colonel Gary Vowell, Commissioner of the Georgia Department of Public Safety.
DPS wants everyone to enjoy their Memorial Day celebrations safely by utilizing some simple best practices:
Make sure every occupant in your vehicle is buckled and children under 8 years of age are properly restrained in the appropriate child safety seat.
Remember, Georgia is a "hands-free" state.  Put down your phones and pay attention to the road.
Obey the posted speed limit, and
Avoid being an impaired driver by planning a designated driver or the use of a ride share or taxi during your weekend festivities.
During the 2019 Memorial Day holiday, the Georgia State Patrol investigated 430 traffic crashes that resulted in 247 injuries and 13 traffic fatalities. In addition to the traffic crash investigations, State Troopers and Motor Carrier Officers arrested 384 people for driving under the influence, while issuing 10,189 citations, and 11,123 warnings.
As motorists and visitors make their way around the state and to the coast to enjoy places like St. Simons, Jekyll, and Tybee Islands, they should expect to see Troopers and Motor Carrier Officers out in full force.  In addition to keeping the roadways safe, the beaches will be saturated with Troopers and Officers ensuring everyone is compliant with Governor Brian P. Kemp's Executive Order regarding proper social distancing, large gatherings, the rules of the beaches, and making sure business/restaurant owners are following the guidelines in the order.  While it is the department's mandate to enforce violations of the order, it should never be necessary.  Business/restaurant owners are expected to keep patrons in compliance with the order indoors and outside of their businesses.  Visitors to the beaches and on the waterways are also expected to follow the rules and guidelines as outlined by the Department of Natural Resources.
During the Memorial Day travel period, the Georgia State Patrol will again be participating in the national mobilization of the 'Click It, or Ticket' program. State troopers will be working alongside sheriffs' deputies and police officers to enforce Georgia's seat belt laws and to educate the public on the importance of wearing seat belts while traveling in motor vehicles. This program is coordinated in Georgia by the Governor's Office of Highway Safety.