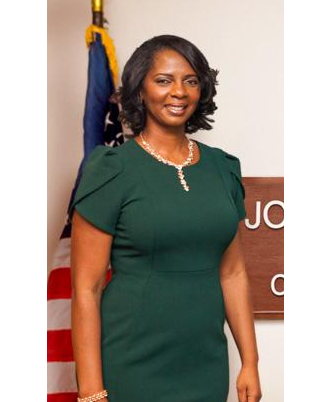 Attorney General Chris Carr announced Monday that he will formally appoint District Attorney Joyette M. Holmes of the Cobb County Judicial Circuit to lead the prosecution of Gregory and Travis McMichael who have been charged with aggravated assault and the murder of Ahmaud Arbery.
"I appreciate District Attorney Tom Durden's involvement in the Ahmaud Arbery case," said Attorney General Chris Carr. "This case has grown in size and magnitude since he accepted the appointment on April 13, 2020, and as an experienced District Attorney, Tom has recognized that another office is better suited from a resource perspective to now handle the case. As a result, he has requested our office to appoint another District Attorney.
"Today, our office formally appointed District Attorney Joyette M. Holmes of the Cobb County Judicial Circuit to lead the prosecution. District Attorney Holmes is a respected attorney with experience, both as a lawyer and a judge, and the Cobb County District Attorney's office has the resources, personnel and experience to lead this prosecution and ensure justice is done."
Carr made headlines Sunday after he announced his request of the U.S. Department of Justice to investigate how both the Brunswick Judicial Circuit and the Waycross Judicial Circuit initially handled the Arbery case. Carr was notified on February 27, 2020 that Brunswick Judicial Circuit District Attorney Jackie Johnson would recuse herself from the case, which prompted Carr to appoint Waycross Judicial Circuit District Attorney George Barnhill, however, six weeks later, Barnhill also recused himself from the case.
In an April 7th letter to the Attorney General's Office, Barnhill confirmed having formed "an initial opinion the day after the shooting," sent a letter to the Glynn Police Department on April 2nd directing the Glynn PD not to charge or arrest the McMichaels, and waited to recuse himself from the case as well, despite learning three weeks earlier that his (Barnhill) son and Greg McMichael prosecuted a case involving Arbery when Arbery was in high school.
Attorney General Chris Carr appointed Atlantic Judicial Circuit DA Tom Durden on April 13th and had the information related to the conflicts of interest in the Arbery case for 33 days before he called on the DOJ and appointed a special prosecutor outside of the region.