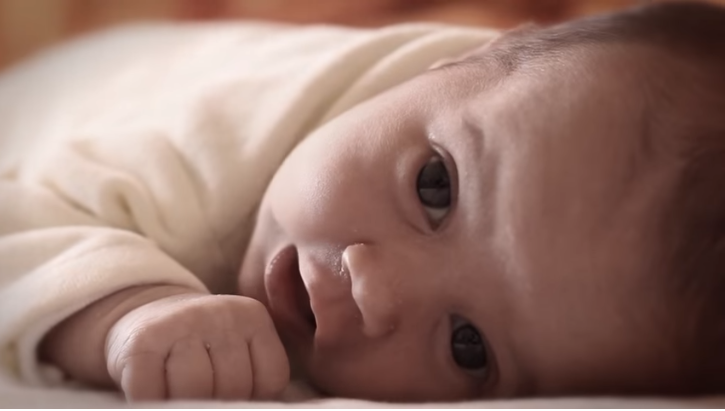 As parents, it is very tempting to want to place your infant in your bed so you can comfort them and feel "safe" while they sleep.
The Georgia Child Fatality Review is urging parents to resist this temptation.
Regardless of warnings, last year more than 100 infants died in Georgia as a result of co-sleeping with their parents or being placed in other unsafe sleep environments. According to the CDC, in the US in 2017, there were approximately 900 deaths of infants due to accidental suffocation and strangulation in bed. In March of 2019, investigators around the state responded to 13 cases of "sleep related" deaths of infants in Georgia.
Remember the ABC's of Safe Sleep:
Alone – Babies should sleep alone in their own sleep space, close but separate from their caregiver.
Back – Babies should be placed on their back to sleep. Every sleep. Every nap. Every time.
Crib – Babies should sleep in a crib or bassinet with a firm, flat surface with no extra items such as blankets or toys.
Georgia's Child Fatality Review Program (GCFR) was established in 1990 by statute. CFR is an independent program currently administered out of the Georgia Bureau of Investigation (GBI). The program is funded by state general funds. There are four state-level staff who are responsible for providing training and technical assistance to the local review committees. Local teams have no paid staff.
The state team is called the Georgia Child Fatality Review Panel (GCFRP). The Panel is comprised of 17 members, which meets quarterly to oversee the county child fatality review process, report to the governor annually on the incidence of child deaths and recommend prevention measures based on the data. Panel members are appointed by the Governor or Lt. Governor, or are ex-officio members as state agency leaders.
The local committees have seven mandated agency members that are directed to meet within 30 days of a child's death, and to submit their findings (i.e. the CFR report form) within 67 days of the death. Local committees are encouraged to invite additional agencies/organizations to the review meeting, as necessary. CFR policy also requires that a prevention advocate be a member of the local committee. The county coroner/medical examiner alerts the district attorney when a death has occurred, who initiates the review. Local committees are also encouraged to meet regularly, even if no deaths have occurred, to develop and review prevention efforts.
This is a press release from the GBI.