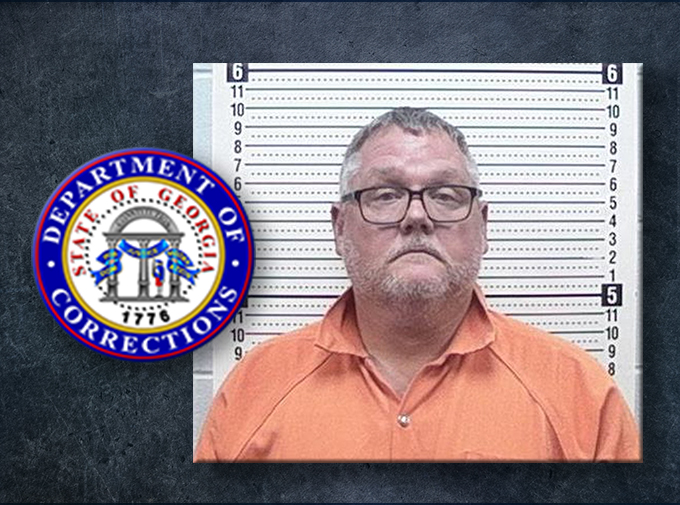 The GBI has arrested Georgia Department of Corrections Warden Brian Dennis Adams, age 48, of Waycross, GA, and charged him with Conspiracy to Violate the Racketeer Influenced and Corrupt Organization Act ("Georgia RICO act"), Bribery, False Statements and Violation of Oath by Public Officer.  Adams was terminated prior to his arrest on Wednesday, February 8, 2023 and is currently in the Tattnall County Jail.  Adams is the former Warden at Smith State Prison in Glennville.

On Tuesday, May 31, 2022, the Georgia Attorney General's Office requested the GBI to investigate corruption at Smith State Prison based on evidence discovered while conducting a murder investigation. On Monday, April 25, 2022, Nathan Weekes, a current Georgia Department of Corrections inmate, along with three other people, were indicted on numerous charges to include Conspiracy to Commit Murder and the Georgia RICO act in relation to this murder investigation in Glennville.
The murder investigation showed that Weekes was involved with contraband smuggling inside Smith State Prison. The two investigations are related, and are active and ongoing.
Anyone with information is encouraged to contact the GBI regional investigative office in Statesboro at 912-871-1121.  Anonymous tips can also be submitted by calling 1-800-597-TIPS(8477), online at https://gbi.georgia.gov/submit-tips-online, or by downloading the See Something, Send Something mobile app.
---
The Georgia Department of Corrections (GDC) Commissioner Tyrone Oliver announced today the termination and subsequent arrest of Brian Adams, Warden at Smith State Prison.  Adams has been terminated for violation of employee standards of conduct and bringing discredit to the GDC, resulting in criminal charges.
"While we are disheartened to learn of the actions of former Warden Adams, our commitment to maintaining a zero-tolerance policy for individuals who choose to ignore their oath and jeopardize our non-negotiable mission of public safety applies to every level in the GDC.  We appreciate the support of our law enforcement partners in our efforts to see that justice is being served," said Commissioner Tyrone Oliver.  "It is extremely important to note, however, that Adams' actions do not reflect the hundreds of Officers, Wardens and other staff who are committed each and every day to ensuring the safety of the public and the safe operations of our facilities," added Oliver.
---
See GBI Arrests Three in Murder Investigation of Glennville Man, Anticipates More