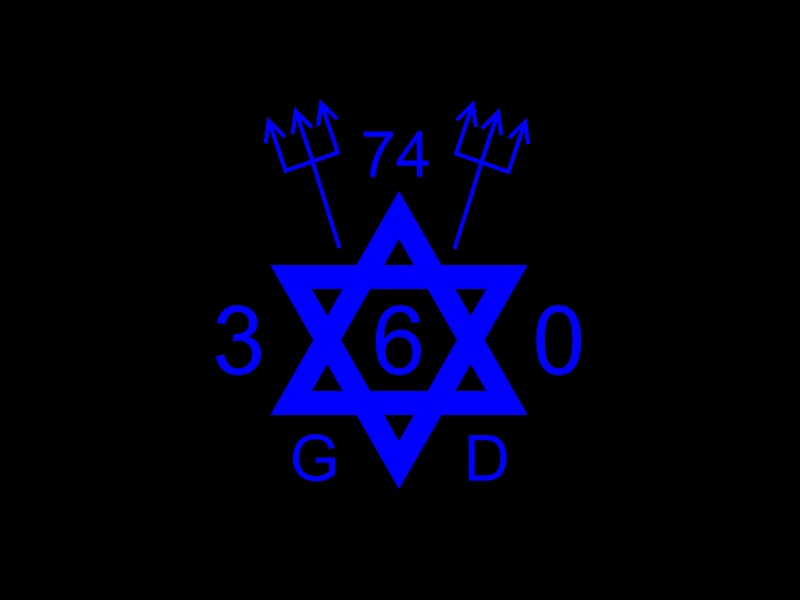 Jury heard about triple murder in nightclub, murder of witness, 50 pounds of cocaine, and shooting of teenager
Three leaders of the Gangster Disciples national criminal organization have been convicted by a federal jury of offenses including racketeering conspiracy involving murder, attempted murder in aid of racketeering, drug trafficking conspiracy, and other crimes.  This case is the latest of a series of trials and pleas for members and leaders of the Gangster Disciples.
"The Gangster Disciples are extremely organized and their reach is wide-spread across the United States," said U.S. Attorney Byung "BJay" Pak.  "Their strict chain of command that carried their message of violence and crime throughout the organization posed a serious threat nationwide.  They lured young people into the gang with the promise of a better life, and then inducted them into an appalling world of violence and crime."
"The Gangster Disciples have terrorized communities in Georgia and elsewhere for far too long," said Assistant Attorney Brian A. Benczkowski of the Justice Department's Criminal Division.  "Today's convictions, as well as the convictions of 32 co-defendants to date, send a clear message: the Department of Justice is committed to dismantling this violent and lawless criminal enterprise."
"Drug trafficking, thefts, violent assaults and murders are all crimes that the Gangster Disciples commit every day to protect their turf, increase their territory, control and recruit members and terrorize rival gangs.  They are merciless and have wreaked havoc in our neighborhoods for far too long," said Special Agent in Charge Chris Hacker of the FBI's Atlanta Field Office.  "The FBI and our partners will aggressively pursue gangs wherever they surface. We are dedicated to dismantling these organized and violent criminal enterprises in order to make Atlanta and the surrounding communities, a safer place for our citizens."
According to U.S. Attorney Pak, the charges, and other information presented in court:  The Gangster Disciples are a national gang with roots in Chicago dating back to the 1970's.  The gang is highly structured, with a hierarchy of leadership posts known as "Positions of Authority" or "POAs."  The gang strictly enforces rules for its members, the most important of which is "silence and secrecy" – a prohibition on cooperating with law enforcement.  Violations of the rule are punishable by death.
The evidence showed that the defendants and their fellow gang members used the gang's structure to carry out a pattern of violent and serious crimes, including murder, attempted murder, robbery, bank and wire fraud, drug trafficking, and extortion.  The jury heard testimony and other evidence about multiple murders and attempted murders by Gangster Disciples.
Included in those murders was a deadly shooting at a nightclub in Macon, Georgia.  Three people were killed and another three were wounded after gang member Vertuies Wall and his subordinates started a gunfight with rivals.  On another occasion, gang member Lewis Mobley shot a teenage victim twice at point-blank range. Mobley believed that the victim had disrespected the gang by walking through a crowd while shouting a slogan and wearing the color associated with a rival gang.  In a third incident, a top Gangster Disciples leader summoned the gang's National Chief Enforcer to travel across the country to kill a witness.  The witness, who was scheduled to testify against a Gangster Disciple on drug charges, was shot dead in her home on the gang's orders.
The evidence also showed that each of the trial defendants held a position of authority within the gang's structure.  Mobley held a position in the gang's security/enforcement arm, and exercised leadership over the enforcement team known as "HATE Committee," that was responsible for committing murders, shootings, and other violence.  Wall was the "First C," or local leader, for the Macon area Gangster Disciples.  Gang member Lawrence Grice also held a leadership position over Gangster Disciples in parts of Texas including the city of Houston.
The defendants listed below were convicted in this case, and found guilty of the following charges:
Lewis Mobley, 42, of Atlanta, Georgia, was convicted of RICO conspiracy, including murder and drug conspiracy; committing an attempted murder in aid of racketeering and using a firearm to do so; and possessing with intent to distribute cocaine and possessing a firearm relating to the drug crime.
Vertuies Wall, 43, of Atlanta, Georgia, was convicted of RICO conspiracy, including murder.
Lawrence Grice, 30, of Houston, Texas, was convicted of RICO conspiracy, and a drug conspiracy regarding more than five kilograms of cocaine.
To date, 27 defendants have pleaded guilty, five were convicted at a separate trial, and three defendants are presently awaiting trial.
The FBI Safe Streets Task Force; ATF; U.S. Marshal Service; The U.S. Postal Service, the Bureau of Prisons; the Georgia Department of Community Supervision; the Georgia Department of Corrections; DeKalb Police Department; Cobb County Police Department; Bibb County District Attorney's Office; Atlanta Police Department; Louisiana State Police; and Aurora, Colorado Police Department investigated this case.
Assistant U.S Attorneys Kim S. Dammers, Chief of the Organized Crime and Gangs Section, Ryan K. Buchanan, Deputy Chief of the Violent Crime and National Security Section, and Erin N. Spritzer of the Northern District of Georgia, and Department of Justice Trial Attorney Conor Mulroe of the Criminal Division's Organized Crime and Gang Section prosecuted the case.