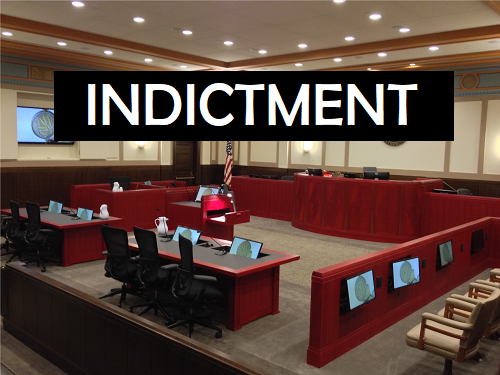 James Torchia has been indicted for running a fraud scheme that caused investors to spend over $40 million on his company's promissory notes.

"Torchia is alleged to have stolen investors' hard-earned money by lying to them about the security of their investments and how he would use their money," said U.S. Attorney Byung J. "BJay" Pak. "It is important that investors thoroughly investigate who they are investing with before committing any of their hard-earned savings."
"The harm that can be caused by greed and the false promise of safe investments can be devastating," said Special Agent in Charge Chris Hacker of the FBI Atlanta field office. "By disrupting this alleged scheme, the FBI has demonstrated our commitment to aggressively pursue those engaged in acts of financial fraud."
According to U.S. Attorney Pak, the charges, and other information presented in court: James Torchia was the CEO of a Georgia company named Credit Nation.  Credit Nation purchased life insurance policies and subprime automobile loans and offered investors the opportunity to purchase promissory notes for those policies and loans. Torchia solicited investments in Credit Nation "promissory notes" that offered a 9% rate of return and that were purportedly "100% asset-backed" and "backed by hard asset dollar for dollar."  However, when making these representations, Torchia knew that these investments were not backed by hard assets "dollar for dollar" as Credit Nation had actually been operating at a significant financial loss.  Torchia also allegedly lied to investors about how their funds would be used and diverted investors' funds for undisclosed purposes.
The indictment further alleges that even after Torchia's own forensic accountant produced a report to him showing that Credit Nation did not have sufficient assets to cover all outstanding promissory notes, Torchia continued to provide false information about the security of the promissory notes and the use of investors' funds.   All told, investors spent over $40 million on Credit Nation's promissory notes.
In November 2015, the U.S. Securities and Exchange Commission ("SEC") filed a federal civil complaint alleging that Credit Nation investors had been defrauded out of millions of dollars.  Torchia allegedly sent a letter to investors refuting the SEC's allegations.  The letter also referenced steps that the company had taken during the SEC investigation, which included "hir[ing] a forensic accountant to assist the SEC with its understanding of our business operations and assets.  All of this was to no avail."  The letter, however, failed to disclose that the forensic accountant's report confirmed that Credit Nation could not pay back all of its investors.
James Torchia, 61, of Canton, Georgia was arraigned today before U.S. Magistrate Judge Catherine M. Salinas.
Members of the public are reminded that the indictment only contains charges.  The defendant is presumed innocent of the charges and it will be the government's burden to prove the defendant's guilt beyond a reasonable doubt at trial.
This Federal Bureau of Investigation is investigating this case.  The Atlanta Division Office of the U.S. Securities and Exchange Commission previously brought a civil action against Torchia and Credit Nation in the Northern District of Georgia.
Assistant U.S. Attorneys Thomas J. Krepp and Leanne M. Marek are prosecuting the case.