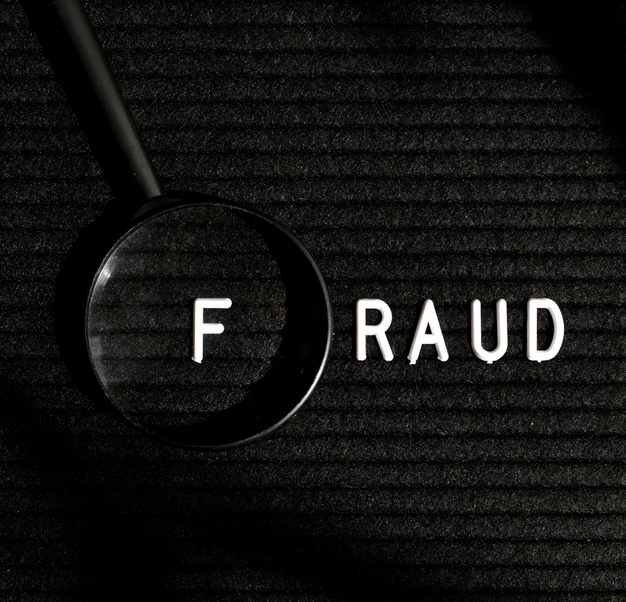 Former Fulton County Sheriff's Office deputy Katrina Lawson has been found guilty by a federal district court jury of conspiracy to commit wire fraud, wire fraud, bank fraud, mail fraud, and money laundering in connection with a wide-ranging Paycheck Protection Program and Economic Injury Disaster Loan program small business loan scheme.
"The jury found Lawson guilty on all charges brought against her, adding to the previous convictions of 11 of her co-conspirators," said U.S. Attorney Ryan K. Buchanan.  "In a time of crisis when the federal government sought to save small businesses from the significant, negative impacts of COVID-19, Katrina Lawson and her co-conspirators stole funds intended for these vulnerable businesses."
"The verdict clearly illustrates that individuals who engage in fraudulent activities will be held accountable for their actions," said Tommy D. Coke, Inspector in Charge of the Atlanta Division.  "An extensive investigation by Postal Inspectors revealed the defendant and her co-conspirators took advantage of COVID-19 funds that were designated to assist small businesses for their own financial gain."
According to U.S. Attorney Buchanan, the charges and other information presented in court: On August 11, 2020, agents from the U.S. Postal Inspection Service (USPIS) conducted a search at Alicia Quarterman's residence in Fayetteville, Georgia related to an ongoing narcotics trafficking investigation.  Inspectors seized Quarterman's cell phone and a notebook during the search.
In the phone and notebook, law enforcement discovered evidence of a Paycheck Protection Program (PPP) and Economic Injury Disaster Loan (EIDL) program scheme masterminded by Lawson (Quarterman's distant relative and best friend).  Lawson's cell phone was also seized later as a part of the investigation.
The text messages found in Lawson's and Quarterman's cell phones revealed that Lawson had identified a vulnerability in the PPP and EIDL programs and exploited it.  Because of Congress's goal of getting CARES Act funding into the hands of small businesses as quickly as possible, both programs relied heavily on the honesty of the applicants seeking funds.  As a result, Lawson and Quarterman recruited several other people, who did not actually own registered businesses, to provide them with their personal and banking information.  Once Lawson ultimately obtained that information, she completed fraudulent applications and submitted them to the Small Business Administration and banks for forgivable small business loans and grants.
Lawson was responsible for recruiting more than 200 individuals to participate in this PPP and EIDL fraud scheme.  Three of the individuals she recruited were active sheriff's deputies and one was a former U.S. Army military policeman.  Lawson submitted PPP and EIDL applications seeking over $6 million in funds earmarked to save small businesses from the impacts of COVID-19.  She and her co-conspirators ultimately stole more than $3 million. Lawson used a portion of these funds to purchase a $74,492 Mercedes Benz, a $13,500 Kawasaki motorcycle, $9000 worth of liposuction, and several other expensive items.
Several of Lawson's co-defendants were previously convicted as a part of this case on charges of conspiracy to commit wire fraud and theft of government funds, mail fraud, money laundering, or related offenses:
Alicia Quarterman, 40, of Fayetteville, Georgia;
Tranesha Quarterman, 35, of Atlanta, Georgia, a former U.S. Army military policeman;
Nikia Wakefield, 44, of Rockville, Maryland;
Darryl Washington, 68, of Atlanta, Georgia;
Adarin Jones, a/k/a Adrian Jones, 44, of Atlanta, Georgia;
Katie Quarterman, 30, of Atlanta, Georgia;
Victor Montgomery, 45, of Washington, D.C.;
India Middleton, 36, of Accokeek, Maryland, a former Arlington County Sheriff's Office deputy;
Jeffrey Moffett, 54, of Jonesboro, Georgia, a former Fulton County Sheriff's Office deputy; and
Stephanie R. Cooper, 50, of Decatur, Georgia, a current Fulton County Sheriff's Office deputy.
Sentencing for Katrina Lawson, 43, of Houston, Texas, is scheduled for July 6, 2023, at 10:00 a.m., before U.S. District Judge Timothy C. Batten, Sr.  In determining the actual sentence, the Court will consider the U.S. Sentencing Guidelines, which are not binding but provide appropriate sentencing ranges for most offenders.
This case is being investigated by the U.S. Postal Inspection Service.
Assistant U.S. Attorneys Miguel R. Acosta, Alex Sistla, Radka Nations, and Chris Huber are prosecuting the case.
This effort is part of an Organized Crime Drug Enforcement Task Forces (OCDETF) operation. OCDETF identifies, disrupts, and dismantles the highest-level criminal organizations that threaten the United States using a prosecutor-led, intelligence-driven, multi-agency approach. Additional information about the OCDETF Program can be found at https://www.justice.gov/OCDETF.