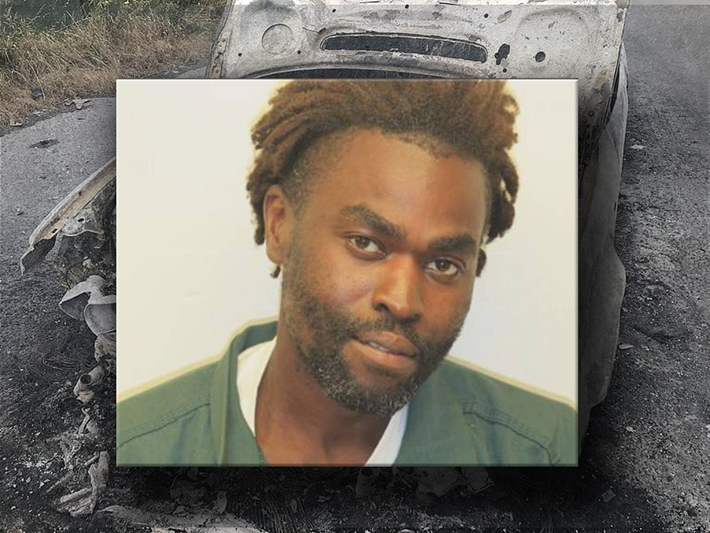 A Chatham County man has been sentenced to federal prison after an arson spree that damaged multiple vehicles, a residence, and a business.

Calvin Frank Robbins, 41, of Savannah, was sentenced to 41 months in prison after pleading guilty to Destruction of Motor Vehicles, said Jill E. Steinberg, U.S. Attorney for the Southern District of Georgia. U.S. District Court Judge R. Stan Baker also ordered Robbins to pay nominal restitution, and to serve three years of supervised release upon completion of his prison term. There is no parole in the federal system.
"Calvin Frank Robbins potentially endangered dozens of lives, including those of first responders extinguishing multiple raging vehicle fires," said U.S. Attorney Steinberg. "This sentence will hold him accountable while protecting the community."
As described in court documents and testimony, Savannah firefighters were called to a vehicle fire on West Harris Street late in the evening on Dec. 1, 2021, and while extinguishing the fire – which also damaged a nearby building – firefighters saw heavy smoke coming from the Savannah Visitor's Center on Martin Luther King Jr. Boulevard. That fire damaged a tour bus and a van in the parking lot, while another nearby fire on Purse Street damaged the front porch of an under-renovation residence owned by the Coastal Heritage Society. Other vehicles also received minor damage.
Investigators from the Savannah Fire Department and the Bureau of Alcohol, Tobacco, Firearms and Explosives identified Robbins from witness accounts and surveillance videos, and he was carrying a can of gasoline when agents located and arrested him several days later.
"Arson is an extremely violent crime that not only destroys property but also places firefighters, first responders and the general public at great risk," said Beau Kolodka, Assistant Special Agent in Charge for the ATF Atlanta Field Division. "The ATF, along with the Savannah Fire Department and our other law enforcement partners, are committed to ensuring that our communities are safe and that those who commit these dangerous acts are held accountable."
The case was investigated by the ATF and the Savannah Fire Department Arson Unit, and prosecuted for the United States by Assistant U.S. Attorney Frank M. Pennington II.