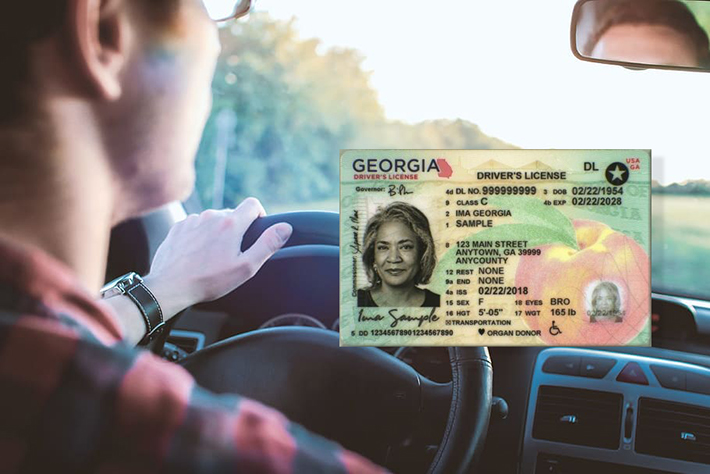 The Georgia Department of Driver Services (DDS) reminds customers to continue to always carry your physical driver's license with you, it's the law.  The newly launched Georgia Digital Driver's License and ID is only accepted at select Transportation Security Administration (TSA) security checkpoints (https://www.tsa.gov/travel/frequently-asked-questions/when-will-phased-…).

If stopped by law enforcement, customers will be required to display their physical driver's licenses (hard card or paper temporary).  Law enforcement officials do not accept Digital Driver's Licenses at this time.
"With the busy holiday weekend upon us, please continue to carry the hard copy of your Georgia driver's license or ID.  It will be necessary to provide a physical card when interacting with Law Enforcement.  While we are delighted with the popularity of Georgia's Digital credentials, please be patient as we move through this pilot with TSA and remember to always carry your physical Georgia driver's license with you," said DDS Commissioner Spencer R. Moore
"DPS is excited that the Department of Driver's Services has adopted a digital driver's license for travel by air, but a physical license must be available for travel by roadway.  The Official Code of Georgia, 40-5-29 dictates 'a. Every licensee shall have his or her driver's license in his or her immediate possession at all times when operating a motor vehicle.' and 'b. 1. When records of the department indicate that a license has been issued in an electronic format, a law enforcement officer may demand such display be made by physical format," said Colonel Christopher C. Wright.
For more information on Georgia's ID in Apple Wallet including FAQs please visit https://dds.georgia.gov/georgia-licenseid/ga-digital-drivers-license.