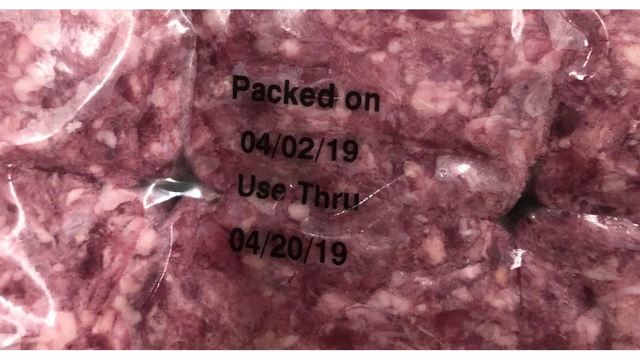 156 people sickened across 10 states has prompted a Georgia company to recall nearly 57 tons of ground beef.

K2D Foods, doing business as (DBA) Colorado Premium Foods, a Carrolton, Ga. establishment, is recalling approximately 113,424 pounds of raw ground beef products. The ground beef has been recalled over concerns that it is contaminated with E. coli bacteria. 20 people have been hospitalized with a strain they are calling 'unusual.'
The raw ground beef items were produced on March 26, March 29, April 2, April 5, April 10, and April 12, 2019.  The following products are subject to recall: [View Labels (PDF only)]
Two 24-lb. vacuum-packed packages in cardboard boxes containing raw "GROUND BEEF PUCK" with "Use Thru" dates of 4/14/19, 4/17/19, 4/20/19, 4/23/19, 4/28/19, and 4/30/19.
These items were shipped to distributors in Port Orange, Fla. and Norcross, Ga. for further distribution to restaurants.
But despite the recall, officials say additional testing is being completed to ensure the accuracy of the source of the bacteria.
Consumers with questions regarding the recall can contact Ashley Barnes, Customer Service Director, Colorado Premium Foods, at (970) 313-4400.