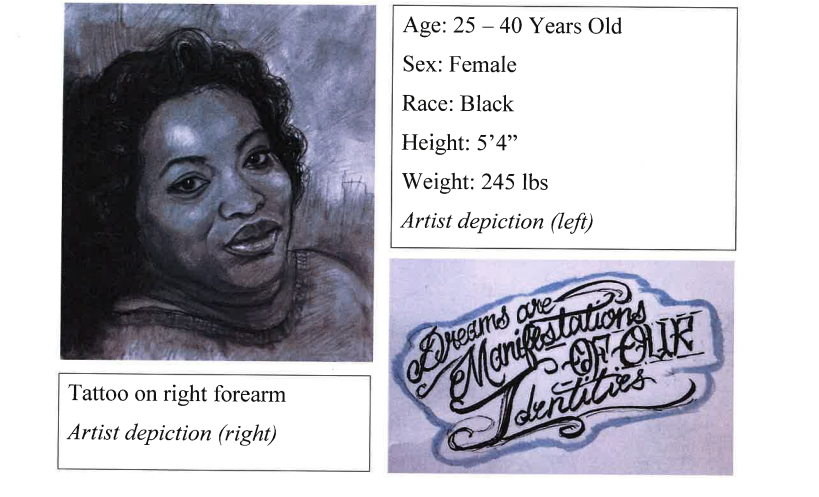 The Georgia Bureau of Investigation is asking for help from the public relating to the body of an unidentified female found in Darien, the agency said Wednesday.

The GBI was requested by the Darien Police Department and the Georgia Department of Natural Resources last week in response to a body found in the Darien River. The agencies now have more information and are asking for public input and tips.
The body is described as follows:
black female
aged 25-40
5'4
240 lbs
Tattoo on right arm that reads "Dreams are Manifestations of our Identities"
Anyone with information is asked to contact the GBI at 912-729-6198 or the Darien Police Department at 912-437-6644.