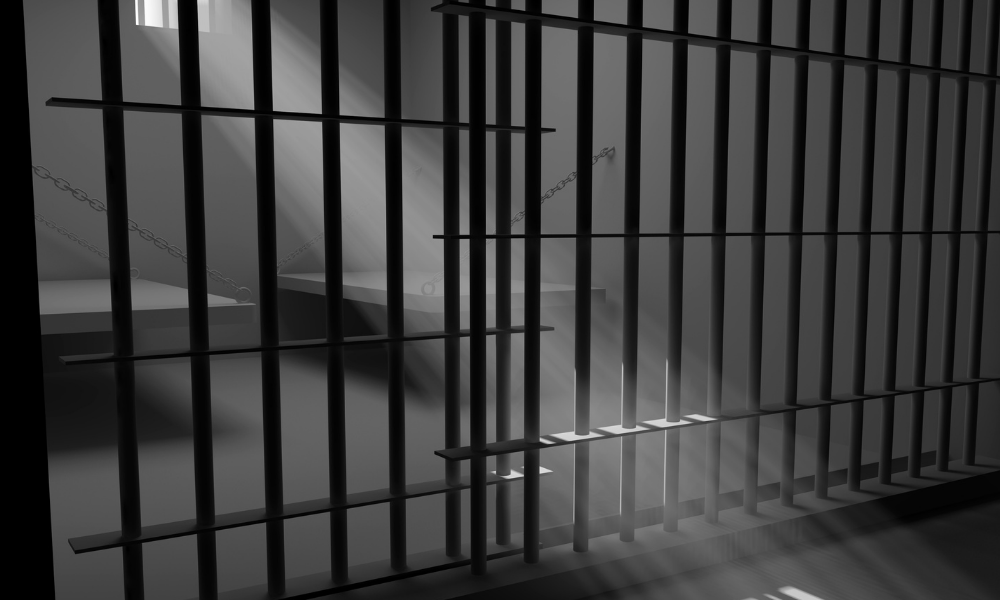 Three owners and operators of an Atlanta pharmacy have been sentenced to federal prison for a multi-million dollar fraud scheme that targeted the Georgia Women, Infants, and Children ("WIC") program. The defendants bought WIC vouchers from low-income recipients at a discount and then fraudulently sought reimbursement from the federal government at a higher dollar amount as if they had actually provided nutritious food to those recipients.

"The defendants abused a program intended to assist those most in need and diverted public funds to satisfy their own greed," said U.S. Attorney Byung J. "BJay" Pak. "Vendors who buy WIC vouchers abuse the trust placed in them to serve pregnant woman and young children, and they will be shut down and prosecuted."
"This investigation and prosecution should send a strong zero-tolerance message to those individuals engaged in the practice of defrauding the taxpayer funded WIC program," said Jason Williams, Special Agent-in-Charge, USDA-Office of Inspector General. "It should also serve as a warning to all stores that participate in the WIC program as vendors that fraud and trafficking (purchasing those benefits for cash) will be vigorously investigated and prosecuted by the USDA-OIG, the U.S. Attorney's Office, and all its federal, state, and local partners that have a stake in ensuring that fraud is eliminated from taxpayer-funded programs."
According to U.S. Attorney Pak, the charges and other information presented in court: Pauline Mediko Badiki and Ferdinand Mediko were siblings who owned and operated Poly-Plex Pharmacy, which is located in the Bankhead neighborhood of Atlanta.  Monica Mediko, who was Ferdinand Mediko's wife, worked there as a pharmacy technician. In 2005, Poly-Plex became an authorized vendor of the WIC program, which is a U.S. Department of Agriculture food grant program administered statewide by the Georgia Department of Public Health. The WIC program provides healthy foods to low-income pregnant women, as well as infants and children up to age five who are nutritionally at risk. WIC recipients receive benefits in the form of paper vouchers, which can be exchanged at authorized vendors only for the healthy foods listed on the vouchers. As part of their participation as authorized vendors, the defendants received training on WIC program rules, including the prohibition on buying vouchers.
From at least 2009 through June 2013, the defendants bought WIC vouchers from low-income mothers for a fraction of their face value instead of providing the infant formula and nutritious food listed on the vouchers. After purchasing the vouchers, the defendants deposited them into their bank accounts as if they had provided recipients with the healthy foods listed on the vouchers and sought reimbursement from the U.S. Department of Agriculture.
During the time frame of the conspiracy, the defendants deposited tens of thousands of WIC vouchers that resulted in approximately $6.5 million in reimbursements from federal funds, which far surpassed the WIC redemptions from much larger big-box grocery stores located just miles away. More than $4 million of these redemptions were fraudulent and not supported by Poly-Plex's actual inventory of food and infant milk during the same time period.
Pauline Mediko Badiki, 56, of Atlanta, Georgia and Ferdinand Mediko, 58, of Atlanta, Georgia, were sentenced to four years and six months in prison, and Monica Mediko, 53, of Atlanta, Georgia, to three years in prison by U.S. District Judge Eleanor L. Ross.  Each defendant was also sentenced to two years of supervised release and a special assessment of $3700, and they will be ordered to pay restitution in an amount to be determined at a later hearing. The defendants were convicted at trial on December 10, 2019 of wire fraud conspiracy and 12 counts each of wire fraud, theft of government funds, and WIC fraud.
This case was investigated by the U.S. Department of Agriculture, Office of the Inspector General.
Assistant U.S. Attorneys Nathan P. Kitchens, Deputy Chief of the Cyber and Intellectual Property Crimes Section, and Thomas J. Krepp prosecuted the case.