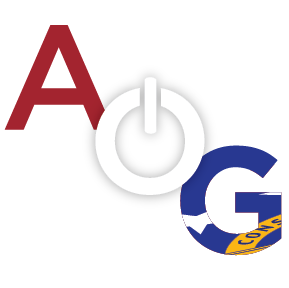 Prelude
On August 23, 2014, a publicly advertised GOP Rally was held on Burt's Pumpkin Farm in Dawsonville, Georgia, a city located in Dawson County. At that event, an arrest occurred by a sheriff's deputy who was working 'security' at the private event. This arrest, and all stories about it (including several on the PoliticalVine.com website) have occupied the minds of many people in Georgia politics for the last 3 years and three months.
This is a link to the video that became a crucial part of this trial.
The criminal trial for the accused "trespasser," as well as person accused of obstructing a police officer (two charges, actually, one a misdemeanor, and one a felony) named Nydia Tisdale, commenced on November 27, 2017 in Dawson County Superior Court, and concluded in the early evening of December 4, 2017. This story was issued after the verdict.
Introduction
In case you were unaware of the verdicts in the case of the State of Georgia vs. Nydia Tisdale, closing arguments were made on Monday, December 4, and the jury deliberated for approximately 4.5 hours on the 3 charges against Nydia, and this was their unanimous decisions:
Felony Obstruction of a Police Officer: NOT GUILTY
Criminal Trespass: NOT GUILTY
Misdemeanor Obstruction of a Police Officer: GUILTY
Now, the truly odd thing about this decision by the jury is that if she did not "criminally trespass," then, by what right or authority did then-Captain Wooten have to assault her and drag her out of the August 23, 2014 GOP Rally at Burt's Pumpkin Farm to start with?
Is it the belief of the State of Georgia that if you are not in violation of a law (such as 'criminal trespassing'), then a Georgia law enforcement officer ("LEO") has the perfect right to do WHATEVER he/she wants to do to you, and you are to submit to that LEO's desires at that moment without any kind of protest, resistance, or a right to simply ask why you are being told to do something?
Because an answer of "YES, WE [State of Georgia] CAN!" is what the only logical conclusion is to take from this jury decision.
According to this jury decision, Nydia Tisdale, on August 23rd, 2014, was sitting quietly in a chair on the front row of a political rally that was occurring on private property, holding her video camera, taping political speeches. And when people connected with the event approached her and told her to stop filming, she did not stop…And then she was approached by an event security guard who claimed under oath that he told her "Stop filming or you're going to have to leave," she, again, did not stop taping…and that is when she was grabbed by the security officer (with the help, by the way, of event organizer Clint Bearden, who perjured himself under oath so many times, I lost count)…BUT, she was found NOT GUILTY of criminal trespass, so, how did a jury find her guilty of misdemeanor obstruction of a LEO?
Well, the answer to that question can be found in evidence to be presented here, now, in this article. Some of this evidence was presented at trial, and some of it wasn't.
And, though the evidence that wasn't presented at trial isn't eligible to be used for an appeal of this court's decision…I think it is crucial that you (whether you are of the crowd who wrongly despises Nydia Tisdale, or you support Nydia Tisdale, or you remain neutral on her) are now made aware of this evidence.
Because Nydia is fighting two battles right now: 1) In actual judicial court, and 2) in the court of public opinion.
BDU Khakis, Black Polo Shirt, Badge on Left Side
It was testified to by many of the State's witnesses that on that day in August 2014, Tony Wooten was dressed-in "khaki pants, a black polo shirt that had a Dawson County Sheriff's Department ("DCSO") badge stamped/embroidered on the left-side of his shirt." They also stated that he wore a gun and there was a badge clipped to his belt.
During trial, on November 30, 2017, State's witness Morris "Pepper" Petitt's testimony is reflected in the following tweet made by Chris Joyner of the AJC, who was a reporter in the courtroom:
"Pettit: 'She was saying 'who are you?' and that stuck in my head because you can tell he was a police officer." Defense objects and asks judge to advise jury to ignore the comment. Judge Christian obliges, but they heard it.
I did not witness Wooten's testimony during the trial last week, but I did review his testimony in the pre-trial hearing in the Fall of 2016. In that testimony, Wooten testified that he was wearing "BDU-khaki pants, black polo shirt with sheriff's badge printed on shirt, carrying a gun and radio."
SO, according to many of the state's witnesses, it was, essentially, "patently obvious" that Wooten was an officer of that law that day, and Tisdale should have known. And, in my reading of the report of the Internal Affairs investigation that was started back on August 25, 2014 by DCSO, I read that people like Clint Bearden had this interchange with Major Goodie:
"Major Goodie asked Clint if Captain Wooten identified himself, and Clint advised that Tisdale had plenty of opportunities to see that Captain Wooten was in fact a law enforcement officer."
"Plenty of Opportunities"
Here's something to think about with regards to the State's witnesses claiming, similar to what Pepper Petitt said, that "…you can tell he was a police officer.": Tony Wooten was known in Dawson County to be a member (whether dues-paid or not) of the Dawson County Republican Party ("DRP"), and had previously attended meetings and activities with the DRP.
So, all of the State's witnesses previously knew Tony Wooten was a cop.
BUT, Nydia Tisdale, who a) was not a member of the Dawson County Republican Party, nor b) had she ever been to Dawson County, and/or c) if she had ever visited Dawson County, she had never encountered Tony Wooten…and did NOT know who Wooten was.
And, there is no actual evidence that was demonstrated by the State that Nydia Tisdale actually absorbed into her conscious-brain that Tony Wooten even existed, either before Bearden kicked-off the rally, or even after she was grabbed. Thus the reason why she repeatedly asked the a**hole who had one of her arms and was pulling/pushing her out of the area that the rally was going on to "IDENTIFY" himself. She had no clue who had grabbed her.
I do not know if Wooten testified to the following fact at trial, but I did observe him testifying to this in the pre-trial process in the Fall of 2016, where he said "She turned to me and saw my shirt and my badge."
Even if she did turn and see his fat-face staring at her, it did not register in her brain of who Wooten was, and I doubt that she saw his printed-badge, or his gun, or the badge he wore on his belt.
Also, I doubt very seriously that Nydia did turn her head to see Wooten while she was sitting down. I say that because I know that when Nydia is recording, especially when she is holding a camera (as opposed to a camera sitting on a tripod that doesn't require her hand on it to stay in the air), she is singularly focused on trying to insure that she is holding the camera level, and the lighting is the right lighting, and that she is capturing the best image she can…and that takes singular focus and attention.
Turning your head while a video-recorder is in your hand would result in a similar result as turning your head 90-degrees to the right or left while you are driving…you know the risk of steering wheel drift when you take your eyes off the road directly in front of you. Nydia was, essentially, focused on 'driving' that video-cam, and she likely kept her eyes forward.
And, HAD she turned her head to look at Wooten, we would have seen the image of the camera turn to her left. And, we didn't, as you can view this entire ordeal again here, where what you see prior to Nydia being grabbed from her chair is that the camera's focus gets closer to Mark Butler, and then pulls away from Butler…but you never see the camera turn towards Wooten until after Wooten has her on her feet, and is wrestling with her.
Also, Wooten admitted in that pre-trial testimony that he did not verbally identify himself to be a deputy with the Dawson County Sheriff's Office. That fact of Wooten's failure to identify himself was testified to at the trial last week by Defense witness Frank Sosebee.
DawsonNews.com Story Published on October 16, 2014
There was a story that I had gotten a copy of back in the Fall of 2014 that I knew at the time could offer this case a point of view that could not be communicated otherwise. Unfortunately for Nydia, this story did not make it to be a Defense Exhibit in her trial.
That being said, I present this story to readers now because…it provides a key lesson to everyone, not just the facts of this case. This is a link to the PDF of the story.
Since you may or may not have the ability to pull a PDF copy on your device, I am going to re-print that entire article here for you to read (and if DawsonNews.com wants to sue me for copyright, again, here is the full PDF story linked):
—————————————————————–
[Story below was not written by Bill Simon]

Authorities on the lookout
Man impersonating officer at college
By David Renner
drenner@dawsonnews.com
"POSTED: October 16, 2014 4:53 p.m.
"The Dawson County Sheriff's Office is asking people to be on the lookout for a man impersonating an officer on a local college campus.
"According to the sheriff's office, at approximately 6 p.m. Monday, an off­duty Dawson County deputy was approached by a student who claimed that a man wearing a police­like uniform searched him and issued him a citation.
"A student was approached in the parking lot of Lanier Tech by a white male, believed to be in his 20s, wearing a polo shirt with a badge printed on it and BDU ­style khaki pants," said Dawson County Sheriff's Capt. Tony Wooten. "The victim believed the man's shirt stated he was from another county, possibly Lumpkin County."
"According to Wooten, the man, who is believed to be approximately 5'10" and described with "a very large nose," subjected the man to a "pat down," removed tobacco products from his back pack following a search and took the student to his car to issue a citation.
"The suspect took the student to his car, a white, unmarked Ford Crown Victoria, which was equipped with a computer and printer," Wooten said. "The suspect then printed out a false citation for tobacco on campus and told the student he was required to pay a $25 fine."
"Wooten said that the suspect claimed the citation would then be sent to the "Dawsonville Police Department." Once the student paid the fine, the suspect left the scene.
"Lanier Technical College could not be reached for comment.
"The department is currently investigating the matter further.
"If you have any information regarding this event, contact the Dawson County Sheriff's Office at (706) 344­3636 or corresponding law enforcement agency."
———————————————————
So, here's the gist of the story: A man, wearing BDU-khaki pants, and a black polo shirt with a sheriff's badge stamped on it, a man who WAS NOT A DCSO OFFICER…who impersonated one, and committed a minimum of two crimes in doing so: 1) impersonating a Georgia law enforcement officer, and 2) engaging in theft by taking…all while wearing "BDU-khaki pants, and a black polo shirt with a sheriff's badge stamped on it."
Hmmm…so, riddle me these questions, Ladies and Gentlemen:
1) If one is in Dawson County, and one sees someone wearing BDU-khaki pants (which can easily be purchased online via a store like this one), along with a black polo shirt with a sheriff's badge on it (also readily available online…here is an example on Amazon.com where you can opt to have text embroidered onto the garment, or not)…and, carrying a sidearm on their side (Georgia being an open-carry state, anyone can carry a gun on their side). and they see this individual from 20 feet away (or, heck, 10 feet away), and they do not bother to give that person a good 'looking-over' to see if there is a badge on his belt…should one ASSUME that is a true-blue cop?
AND, if that person wearing all that garb approaches you but fails to verbally identify him/herself with something on the order of "Hey! I'm Joe-Blow with the FU County Sheriff's Office"…is it the belief by the law enforcement community of the State of Georgia that we should assume that person to:
a) be a real cop unless told otherwise by the person, and
b) follow every command that BDU-khaki-wearing, black-polo-shirt-with-a-sheriff-badge-on-it wearing, carrying-a-gun-on-the-hip wearing, who could also be wearing a fake shield on his belt (like…these, available online…who is going to reach-out and touch the badge to know it is fake?) orders us to follow?
2) Is it possible that someone wearing the aforementioned khakis, black polo shirt with badge stamped on it, gun on hip, badge on belt, etc. might not be an actual P.O.S.T.-certified peace officer?
Hey, here is a nifty idea! Why don't we ask the guy with the DCSO who was quoted in the article about how it could possibly be that someone could be wearing khakis with a black polo shirt and a badge stamped on it…AND NOT BE A COP? Who is that guy in the article? Oh…wow…looky there…none other than former Captain Tony Wooten himself.
By the way, my primary business is the ability to print promotional products and…supply entities with printed and embroidered apparel, such as black polo shirts with ANY design printed or embroidered on it.
I tell you this because it is absurdly easy for anyone in my industry to…say…visit the Dawson County Sheriff's Office website…grab that image seen of their sheriff's badge, convert that image into a graphics file suitable for use in printing or embroidering that exact design on ANY article of clothing, whether on the left side or right side, on a hat, etc.
Now, I'm in Georgia, and I am aware of the law that actually prohibits me from doing that unless I have a contract to do so with the duly recognized government entity in Georgia that authorizes me to do it.
BUT, someone in my industry could easily get black polo shirts printed-up with any design with whatever sheriff's badge design anyone wanted…and, though they would be breaking a law to do so, if they are outside of the state of Georgia, and selling and delivering such shirts to people inside Georgia, how ya gonna catch them?
So, the point is, for Nydia's case, the fact that Wooten did not verbally, and specifically, identify himself to be a duly-authorized sheriff's deputy (i.e., he did not state this: "I'm Tony Wooten with the Dawson County Sheriff's Office, and the owner of the property wants you to shut down that camera, or leave the premises."), HOW could the State so assuredly be certain that Tisdale knew who was talking in her ear on the third time?
Tony Wooten's Extra-Duty Status
Open Records Request ("ORR") were filed back in 2014 within a few weeks of this event to obtain several different documents. One of the docs requested was a DCSO policy manual for LEO personnel to follow when their status was NOT "on-duty," but officially on either "Off-Duty" or on "Extra-Duty."
Evidence was submitted into the trial record on December 1, 2017 included a DCSO Certified Copy of that policy manual, as well as a DCSO Certified Copy of the employee list of that day (which is sometimes referred to as a 'Duty Roster,' a non-certified copy here.)
What the duty roster shows for that day is Wooten was on "Extra Duty." According to the G-335D Policy Manual, this means Wooten did not have legal standing to touch or arrest Nydia Tisdale that day because the policies are, that for either DCSO Off-Duty or Extra-Duty officers, they, specifically, are only allowed to directly engage with a suspect ONLY if they are of the belief that a person has committed, or is about to commit, a felony.
Criminal trespass is a misdemeanor, not a felony.
Now, it has been argued to me by other lawyers, as well as members of the LEO community, that "Cops are on-duty on a 24/7 basis."
Meaning, that on a 24/7 basis, cops, mentally, are cops, regardless of them being actually On-Duty, not being Off-Duty. And, therefore, in their minds, they believe they are always on-duty (even, I guess, while sleeping…or showering…or…?)
However, while cops and law enforcement departments can claim that, let me offer 4 points to consider:
1) If a cop has the status of being off-duty according to the agency work schedule, and that cop goes to a bar, in street-clothes (street-clothes being nothing about the clothes would broadcast to a normal civilian that person to be a cop), gets stinking drunk, starts a bar-fight with someone else, and that someone else fears for his/her safety, and defends him/herself in a way that injures or kills that off-duty cop, is that person to be charged with assaulting/murdering a law enforcement officer?
2) If a cop is off-duty in his home, and injures himself, is he allowed to file a claim under Worker's Comp because he is really always "on 24/7" mentally?
3) If a cop is on Extra-Duty (which means he can be in agency uniform, carrying a gun, a radio, etc., serving as security for a private entity, but he is NOT on the agency's time-clock, nor is he On-Duty), and he was to get injured while being on Extra-Duty on private premises, whose insurance would pay-up for him being injured: The private entity's liability policy, or the law enforcement agency's Workers' Comp policy? Or, hey, maybe both, so he can have an awesome pay-day! (That concept, by the way, is called insurance fraud.)
4) IF a police officer is ALWAYS "On-Duty", and therefore, in the minds of some people, they have 'arrest powers 24/7,' then why do all these law enforcement departments have this similar written policy regarding On-Duty, Off-Duty, Extra-Duty? What would be the purpose in a police department in Georgia to have a set of written policies if they do not have to follow them?
I will submit to you that if a cop is on Off-Duty status or on Extra-Duty status, and gets injured, he/she will NOT, under any circumstances, be able to legally file a claim under Workers' Comp insurance.
Because, if he could, then these agencies/departments of law enforcement would have to be paying three to ten times the insurance amount into the Department of Labor's workers' comp fund that they are paying now.
And the reason for that is, if they are 24/7 eligible for Workers' Comp, then the actuarial tables for injury statistics would have to adjust for the risk exposure of cops getting injured while not on-duty, and the only way that risk could be met is to pay a whole lot more money into the fund out of someone's pay.
Maybe we should check with Labor Commissioner Mark Butler on whether a) law enforcement agencies are paying 3 to 5 to 10 times the rate on worker's comp to allow for a 24/7 concept of insurance coverage while always on-duty, and b) if a cop is off-duty and banging his girlfriend and injures himself in some odd fashion, will the Workers' Comp insurance policy pay for his doctor's visits, etc., for that injury sustained while being officially not "on-duty?"
The point here is that a LEO cannot be designated "On-Duty" if they are on "Extra-Duty" as the certified copy of the duty roster for that day in Dawson County stated Tony Wooten's work status to be.
And, you can bet, that though Wooten was a salaried officer, that does not matter in terms of being On-Duty, Off-Duty, or on Extra-Duty. He was not on 24/7 duty since that really does not exist for any law enforcement officer (other than, potentially, a sheriff himself, but even in that case, it is doubtful that person is allowed to be covered 24/7 by Worker's Comp, regardless of the activity he is engaged in).
The Racketeering Activities of Carlisle and Wooten
I presented this evidence in the order I did so you will fully understand the significance of the fact that then-Captain Tony Wooten of the Dawson County Sheriff's Office ("DCSO"), on that day in Dawson County, at that event, was working under a status of "Extra-Duty Employment," and how important that duty-status was to the validity of his actions on that day.
It is for certain that despite Tony Wooten's claim, under oath, that he was "On-Duty," he, after being with the Sheriff's Office for…what…10+ years? And, at one time, serving in the capacity of the Public Information Officer? And, in attaining the rank of being a "Captain"…that he knew he was not on-duty on private property.
Therefore, he knowingly perjured himself on the witness stand multiple times…and, while he has gotten away with it to this point, I am not entirely certain that will continue for very long.
A piece of evidence that did not make it into the Defense's case was an audio snippet of Former Sheriff Billy Carlisle admitting, by way of what he was saying, that he absolutely knew Tony Wooten was NOT On-Duty at Burt's Pumpkin Farm on August 23, 2014, and he chose to deliberately ignore, and conceal that fact.
The audio snippet was extracted from a 31-minute, recorded conversation in August 2014, in the week that followed the incident, between then-Sheriff Billy Carlisle and the Dawson News & Advertiser Publisher Kimberly Boim (now known as Kimberly Krause-Boim). So, yes, it was a legally recorded conversation, because the law in Georgia is that as long as one party is aware the recording is taking place, it is legal.
In fact, back on 9/22/2014, Boim published a story that kinda made reference this recorded conversation she had with Carlisle. Here is that story, and this is the applicable part (found near the end of the story) that is relevant:
"Wooten was dressed in a department-issued black polo shirt with the Dawson County sheriff's logo on the left front side. He was also wearing khaki pants. His badge and firearm were visible, according to photos posted online…"We are going to be looking into that and may change (dress) procedures for officers working private security," Carlisle said."
And, here is a link to a one-minute audio snippet from that conversation between Carlisle and Boim.
At about the 27-second mark, Carlisle says this: "I'm gonna be honest with you. I ought to make some changes in how we handle extra-duty employment…"
And Kimberly Boim, after hearing this term for the first time ever says: "Extra-Duty Employment? What is that?"
Then Carlisle continues: "…uh…or any of it…off-duty, extra-duty…special events…we'll be dressed in employee uniforms from this day forward."
Huh…well, that's quite interesting, don't you think? Carlisle ADMITS on recorded audio that he knows damn well Wooten was on Extra-Duty AND…that it was very difficult for anyone who did not know who Wooten was before the GOP rally at Burt's Pumpkin Farm held on August 23, 2014 to know Wooten was any kind of real cop.
Interestingly enough, there is another source to confirm that Carlisle knew Wooten was NOT "On-Duty."
I am not certain this was submitted into Defense evidence, but it does exist, and it is this: On 9/12/2014, then-chair of the Dawson County Republican Party, Linda Clary-Umberger was interviewed by Dawson County Sheriff's Office personnel about what transpired. She appeared with her then-attorney, Catherine Bernard (who ended-up being released by Umberger a few weeks before Tisdale's trial so that Bernard could help in Tisdale's defense, and become co-counsel with Bruce Harvey).
Well, that conversation with DCSO personnel got transcribed and here is a PDF copy of it.
On Page 3 of 5, at the beginning of the 2nd paragraph on that page is the following, and I have taken the liberty of putting the applicable text in Bold: "LINDA stated she called the Sheriffs Office while at the event on her way out and spoke with the Sheriff on the phone. LINDA stated she informed the Sheriff that CAPTAIN WOOTEN needed help and needed backup. LINDA stated that the Sheriff told her that he believed CAPTAIN WOOTEN was working security while off duty or on the side and would call him on his cell phone."
Again, there's the Sheriff knowingly demonstrating he KNEW Wooten was NOT legally On-Duty at the Pumpkin Farm.
If a cop who works for the DCSO is NOT on duty, and serving as security on private property (which fits the definition of being on Extra-Duty), that cop is not authorized to directly engage with a suspect unless the suspect is in the commission of a felony.
Since criminal trespassing is NOT a "felony" under Georgia law, Wooten was required by DCSO policy to call for an officer who was On-Duty to come to the scene, and take over the investigation (i.e., interview witnesses, etc.), and if that On-Duty officer determined probable cause to charge Tisdale with criminal trespassing, then that would have been the legal result.
So, Carlisle and Wooten conspired to violate, at minimum, the following criminal statutes of OCGA:
Making False Statements, Concealing A Material Fact, etc.
Violation of the Racketeering Statute
False Imprisonment of Nydia Tisdale (who was jailed on August 23, 2014)
OCGA 16-4-8. Conspiracy to commit a crime
OCGA 16-4-8.1. Conviction of conspiracy even if crime completed.
The Matter of D.A. Lee Darragh
Now, what is not known is whether Lee Darragh knowingly participated in Carlisle's scheme to cover-up Tony Wooten's illegal acts, and maliciously use the power of his District Attorney's office against Nydia Tisdale.
If he knowingly participated, then he is also guilty of engaging in…pretty much everything that Carlisle and Wooten did (except, perhaps, the false imprisonment activities).
Ever since the grand jury indictment came out, I have had a major concern with Darragh. And that concern is based on the makeup of the grand jury. Here is a link to the PDF of the members of Nydia Tisdale's grand jury.
Take special note of the names listed on Page 3 of this True Bill, first column of names. See anything off-base? Second name down is a person named "Barry Edsel Bearden."
Why should we take note of that name? Because the primary witness against Nydia Tisdale is named "Clint Bearden."
Are they related? I do not know. What I do know is that Clint Bearden testified that he has lived in Dawson County all his life…and Dawson County is not that large a county…and, on the date in which this indictment was issued (November 16, 2015)…the population was around 23,000 people.
Here is a better question: What are the odds they are not related? Hmmm…
If they are related, then Darragh deliberately failed to exclude that juror, and…I'm not sure what that crime is, but I know it's a crime.
The Conspiracy of Pumpkin Gate
People have not exactly understood why this series of events concerning Nydia Tisdale was referred to as "Pumpkin Gate."
Though it sounds like a big joke, in reality, it's not. And, now, after this trial, I now know the reason why Carlisle and Wooten (and potentially Darragh) conspired to conceal the fact that Wooten was on Extra-Duty.
Inside a 66-page Internal Affairs Report of the investigation into Wooten's activities on August 23, 2014 (a report, by the way, which took about 19 months to actually complete…why so long, Major Goodie?), there were copies of electronic conversations that Wooten had had with a couple of people during the week leading-up to the GOP Rally on that Saturday, as well as a text-conversation he had after he arrested Tisdale.
Let's start off with that text conversation he had after Wooten arrested Nydia Tisdale. The person Wooten conversed with was Linda Clary-Umberger, and here is a link to that conversation.
The topmost text was from Linda, and she asked Tony "Did you arrest Nydia?" A conversation ensues…but near the very end Linda makes this statement: "This will ruin your chances of ever becoming Sheriff."
You see, Carlisle had apparently made it clear sometime in 2014 that he was not going to run for reelection in 2016. And, Wooten had been already campaigning in Dawson County for that position prior to PumpkinGate.
In fact, in the week before that Saturday, Wooten had had two conversations that, when you read them, you will understand that he wanted to go to EVERY political event he could find that was going on in Dawson County. Including, or course, the August 23 rally.
He is talking to someone here in this conversation…it is not Bearden…but it is about a Doug Collins fundraising event that was occurring on August 22nd. Tony Wooten's texts are in dark gray. Note Wooten is pushing to have an excuse, whether official or not, to be at that event.
Then, there is the conversation he had with Clint Bearden on Facebook on Thursday, August 21, where Bearden asks for security at the pumpkin farm.
Note that Wooten states to Bearden that "I plan on [being] there! I was already on top of it."
Wooten wasn't only at Burt's Farm that day for mere "security." He was politicking for his future run in 2016 for Sheriff of Dawson County.
AND…it is clear that in reading all the news articles, and listening to the Boim audio, that Carlisle was out to protect Wooten because he wanted Wooten to succeed him as Sheriff.
And, what happened in the election for Sheriff in 2016? Linda Clary-Umberger was dead-on balls accurate. Wooten did not win, losing to current Sheriff Jeff Johnson in a run-off.
What are the elements to prove guilt in a crime? Means, Opportunity…and Motive.
A sitting Sheriff and a Deputy certainly had an abundance of Means and Opportunity to demolish Nydia Tisdale…and the Motive for all this crap against Nydia Tisdale, including malicious prosecution, was so Tony Wooten could get elected to be Sheriff. (Tough break there, Tony. Maybe you'll get elected Sheriff of your prison cell-block.)
Who Will Invite The GBI?
In Georgia, an ordinary citizen does not have the ability to ask for the GBI to investigate alleged crimes against law enforcement personnel. To my recollection, there are four classifications of people who have that power: A county sheriff, a county/circuit District Attorney, a Superior Court Judge in the circuit, and the Governor.
Dawson County D.A. Lee Darragh is up for reelection in 2018. Either he is a co-conspirator of Carlisle and Wooten, or he is not. If he is not, then he should be willing to use the audio clip I have provided here of Carlisle talking to Kimberly Boim as probable cause to hand over to the GBI. If he's a crooked D.A., he'll stand pat and ignore the overwhelming evidence.
A Superior Court Judge in this circuit? With Judge Jason Deal (Governor Deal's son) in this circuit…I doubt very seriously that Jason Deal has enough character to do the right thing here, and I'm neutral on whether any judge has any courage to do so either. Crooks like to protect their own, and every judicial circuit in this statwe has more than its fair share of crooked, on-the-take judges. and this circuit is no different.
The Adjudication of Nydia Tisdale
Even though I have presented clear evidence that Nydia Tisdale NEVER committed any crime (much less misdemeanor assault on a cop…who, had he followed department policies, there would never have been a valid arrest), there is still this inescapable problem: that she was tried on 3 counts, acquitted on two, but found guilty on one of the charges.
She has a process to go through. On December 18th, at 9:00 AM, she has a sentencing hearing to attend in Dawson County Court.
She is working on a list of potential people who can vouch for her, her character, her integrity…and her gentleness of spirit that, despite the litany of pathological lying a**holes from Forsyth, Gwinnett, and Dawson Counties, remains intact after all this crap.
So that is what Nydia is now working-on. To get a list of witnesses to vouch for her.
Though the hours that her awesome defense attorneys put in on the case were pro-bono, there are court-related expenses she has to cover to continue defending herself throughout this ordeal (private investigator work to serve subpoenas, etc.).
If the thought of a bunch of crooked good 'ole boys (and girls) conspiring to lie to destroy someone's life moves you to feel like helping Nydia, please consider a financial donation to her personally at this link: https://www.paypal.me/NydiaTisdale
===============================================