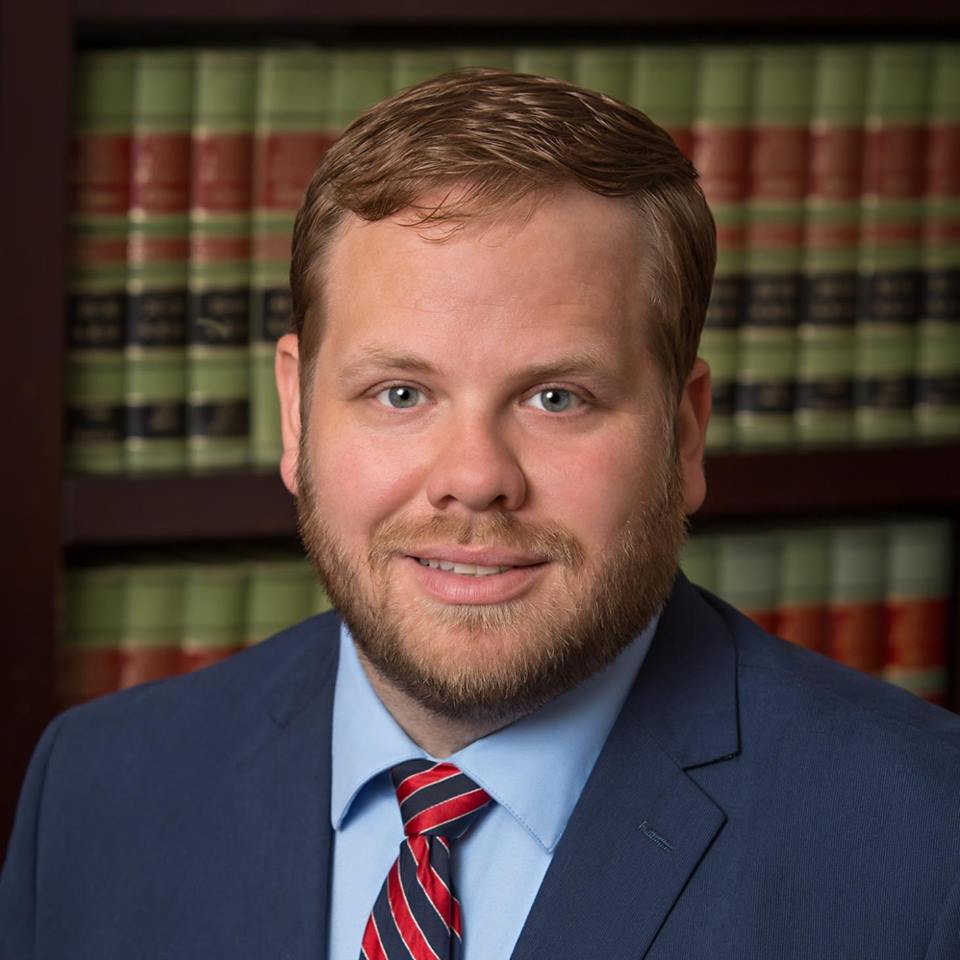 The following article is an opinion piece and reflects the views of only the author and not those of AllOnGeorgia.
Robert Busbee is an attorney with Busbee Law Group, LLC, in Statesboro, a practice he founded out of his apartment in 2014 and has grown into a thriving business that is now located in Statesboro's flourishing Market District.  He specializes in Criminal Defense and Domestic Litigation.  He was previously a member of the County Committee of the Bulloch County Republican Party.  He is admitted to the State Bar of Georgia and the United States District Court for the Southern District of Georgia.
---
Progressivism is, in theory, a movement to reform and create progress in society.  Historically, the Progressive Movement was synonymous with "Liberal."  Conservatives were, by and large, seen as clinging to the old ways, while the progressive liberals were pursuing change for the better.
The Rise of the Liberal Elites
In the aftermath of the Great Depression and the New Deal, the Democrats took over Congress from the Republicans who had dominated since the Civil War.  The Democrats would rule that body nearly uninterrupted for six decades.  While the Democratic Party was not particularly, socially liberal in those early days, it was certainly big-government, fiscally liberal.  Then, about halfway through that historic, 60-year run, the Democrats made a big left turn and became the precursor to the regressive party we know today.
During this period of dominance, democratic presidents John F. Kennedy, Lyndon Johnson and Jimmy Carter never saw a republican-controlled house or senate.  By contrast, with the exception of Dwight D. Eisenhower, no republican president during this time ever had a united, republican congress.  For President Eisenhower, it was only during the first two years of his first term that he had a narrow majority in the House of Representatives and Senate.  For his remaining six years, both the House and Senate were democrat-controlled.
After Ike lost both chambers in January of 1955, it would be another 46 years before the United States would have both a republican President and Congress.  This momentous achievement happened during President George W. Bush's first term in 2001, when the 50/50-split Senate became majority republican by virtue of Vice President Dick Cheney's tie-breaking vote.
A run such as that, seeing the Democratic Party wielding enormous, largely unopposed power for an incredibly long period of time has consequences.  One such consequence is that the formerly upstart, outsider, progressive liberals became the establishment.
This fact is one of the many ironies of the AntiFA1/Protest movement.  Protests are supposed to be the last resort of the powerless to effect meaningful change from a government and establishment that has ignored them.  However, the modern protest movement itself actually represents the establishment, and not only that, it is an establishment that has held unchecked power for the majority of the last century.  (That's why you often see members of Congress like Chuck Schumer or Nancy Pelosi in attendance and LARPing like they are MLK marching on Montgomery.)
So when they "protest," they are actually the establishment taking to the streets to lash out at the frustrated, anti-establishment populists who have now taken up the charge of seeking change and progress.
Such is the bizarro, upside-down world in which we now live.  Up is Down.  Left is Right.  Black is White.  Men are Women.  Anti-fascists are Fascists.  The Oppressed are the Oppressors.
One might challenge the assertion that liberal elites are the establishment by pointing out that Republicans now control Congress, the White House and the Supreme Court.  However, Republicans do not equal Populists.
In reality, Democrats and establishment Republicans control Congress and the Supreme Court, (Roberts, Kennedy, Ginsburg, Breyer, Sotomayor, Kagan and possibly Alito).  And while the President and his Attorney General appear to be populists, they seem to be the only ones left in the Executive Branch.
Regardless, even if populists did control all three branches of government, liberal elites still control entertainment media, "journalism," Silicon Valley, Academia and Wall Street, or in other words: every hall of power outside of government.
What's Progressive about Populism?
So what makes Populists progressive?  Like the progressives of the past, populists defend freedom, (that would be the libertarian influence.)  They defend our right to speak freely, to own guns and to otherwise be free of government intrusion into our lives.  They also value and fight for honesty in the face of false idealism from the Elites about things like socialism, diversity, welfare, social justice, Globalism, Islam, Gender Dysphoria and Feminism.
Freedom and Honesty.  I believe those are the battlegrounds for this century, and for my part, I believe the fight is a worthwhile one.  Going forward, we will have to answer difficult questions: How valuable is freedom?  How far are we willing to go to protect it?  Would we sacrifice our personal safety for it?  What about the safety of our families?  Does truth have inherent value?  What if it hurts people's feelings?  Is it still valuable if lies make us happier?
For this new populist movement, freedom is priceless and the answer to the remaining questions is an emphatic "YES!"  And they speak that truth to power and the result is that the aforementioned halls of power have been shaken to their core.  I believe this is, to a large extent, the source of the uncertain, "divisive" atmosphere around national politics today.  These are growing pains, and we have felt them before.
20th Century progressives also spoke truth to power, and they did it during a time when being a protester meant you were likely to get blasted with a firehose or beaten with a billy club.  It is a fitting parallel that in the 21st Century, it is the black-clad, Anti-FA liberals who are brutally beating the progressive (populist) activists with clubs and spraying them with mace.  For a group who claims to be on the "right side of history," they frequently miss these inconvenient (though obvious) parallels they share with the oppressors of the past.
In addition to the physical abuse 21st Century populists have been subjected to, they also face an endless onslaught of verbal abuse from the establishment.  Only now, instead of being called race-traitors, anti-American and communists like their 20th Century counterparts, modern progressives are being called racists, bigots, nazis, homophobes, transphobes, sexists and fascists, to name a few.
The slurs hurled at them may be different, but make no mistake, the purpose of such name-calling is the same now as it was then: to exert social pressure in order to marginalize, intimidate and ultimately silence dissent.  When that does not work, out comes the goon squad to crack heads.  Some things never change.
Being a progressive has never been for the faint of heart.  It isn't now and it wasn't 50 years ago.  The bulk of the battle is still ahead of us and it will not be easy, particularly the truth part.  But then again, meaningful progress never is.
———
[1] As stated in my previous column, I find the styling "AntiFA" to be a more honest representation of the group's intentions, i.e., being Anti-First-Amendment rather than Anti-Fascist.