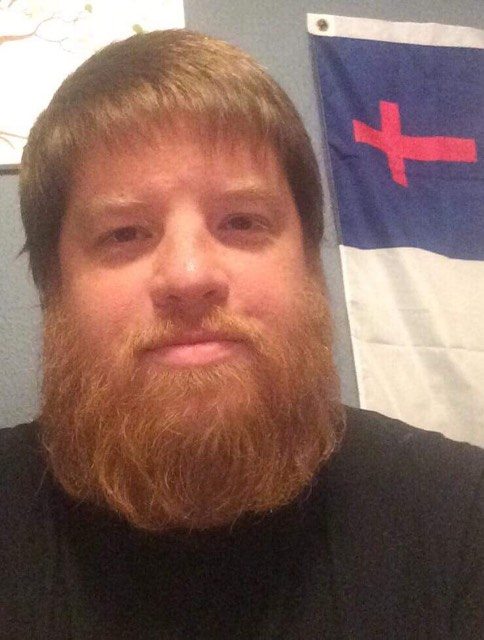 The following article is an opinion piece by the author and represents the views of only the author and not necessarily those of AllOnGeorgia.

Christmas Is A Good Time To Get Over It
Christmas is a good time to tie up those loose ends. It's a good time to heal personal hurts, and to patch up broken relationships. The spirit of giving, and forgiving is in the air, this time of year. For many of us, forgiveness is exactly what we should be giving.
Whether it's a friend, a co-worker, or a family member, we can all think of someone who has done us wrong. If you can't think of someone, it's probably you who has done the wrong. Either way, there must be forgiveness, not only because it's the Christmas season, but because it's required of us as Christians. There is no room in our hearts for a grudge. If we make room for the grudge, it only takes the place of love. They simply cannot co-exist.
1 John 4:20 says, "Whoever claims to love God yet hates a brother or sister is a liar. For whoever does not love their brother and sister, whom they have seen, cannot love God, whom they have not seen."  See, we can't have it both ways. It's either love or hate, there is no in between. Tolerating each other at a family function does not suffice, and you dump your issues onto everyone else there by making it awkward with the tension. Now I know what you may be thinking, "I'll just stay home." Fine. You'll be the one missing out on the fellowship, good food, gifts, and memories. And who is that really hurting? If you can get mad enough at a loved one to cut them out of your life, then you are the person that the verse above is talking about, and they probably don't want you there to cast a cloud over a joyous occasion.
Some folks would rather be miserable. We get mad and stop speaking to each other. A week turns into a year. A year turns into 10 years. It's just such a waste of time. Sometimes it's easier to hold a grudge, than it is to swallow our pride and either ask for or offer forgiveness. As the old saying goes, holding a grudge is like drinking poison and expecting the other person to die. It's especially silly if the other person doesn't know why you're mad, or even that you're mad to begin with. What's more is, we will have to explain our petty little grudge when we meet God face to face in judgement. Think about that for moment before you decide to carry your anger into your next breath.
So what do we do if someone has hurt our feelings? Get over it. If you are reading this, it means they didn't kill you.  It is time for you to choose to no longer be upset. If you can't get over it, pray about it, and then get over it! Ephesians 1:7 says, " In him we have redemption through his blood the forgiveness of sins in accordance with the riches of God's grace."  There is grace and redemption given to us through the blood, death, and resurrection of Jesus. If we can't see well enough past our own ego to forgive someone, that's the same as saying the sacrifice Jesus made was not good enough. You don't want to be that guy.
It's time to bury the hatchet. Squash the beef. Mend fences. Cease hostilities. Get over it! Not tomorrow, not in January, now. You will feel better, the other person will feel better, you'll remove an obstacle that would otherwise prevent you from enjoying this wonderful season to the fullest. In this age of technology, you can use any means of contact. Text them to start a conversation. Send them a tweet, you've got 280 characters now. Give them a call. Then there's the tried and true face to face meeting. Take a mediator with you if need be. Most importantly, give it to God. Whatever it takes, just don't go another day with hate in your heart. Once the issue has been addressed, you'll no longer be the liar who hates his brother or sister that 1 John 4:20 mentions, and the only white elephant in the room will be the one in that dumb game where you steal each other's cheesy Christmas presents. Don't let your hate steal the joy out of another holiday season.
To hear more on this subject, join my live feed tonight at 8pm on the Rally For Christ Facebook page. Just click on the link below!
Danny Burnham                                                                                                                                                                                                                                                               Religion Contributor
Danny can be contacted on Facebook, Twitter, or Instagram.  You can email Danny at rallyforChrist@gmail.com.
Rally For Christ is on Facebook and Instagram.