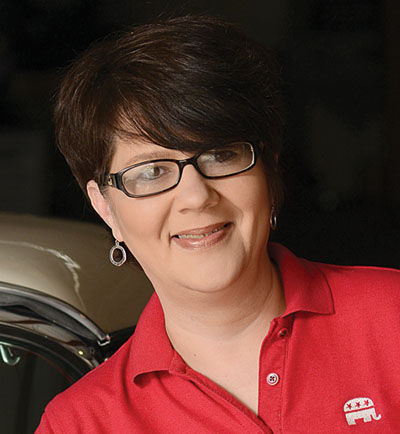 The following article is an opinion piece and reflects the views of only the author and not those of AllOnGeorgia.
By: Layla Shipman
---
They always say there are three things you never talk about: Sports, Religion, and Politics. Anyone that knows me, will tell you that I have no issue talking about any of these topics.  My political views are well known in Floyd County.  (Let's go ahead and cover religion.) I am a proud parishioner of St. Mary's Catholic Church.  This will come as a shock to no one that I am a rabid, loyal, Red and Black, Georgia Bulldog fan.  I have loved the Bulldogs my entire life.  This weekend, Georgia heads to the SEC Championship, for a rematch of our only loss this season, against the Auburn Tigers.
Georgia had a mediocre season last year, but that is to be expected.  Georgia fans knew Kirby Smart, but we didn't know Coach Smart.  Coach Smart has brought a fire and enthusiasm to Athens.  I love watching Coach Smart during the games, almost as much as I love watching the games.  This team, this year, just has something so special, and has been one of my favorite seasons in the 44 years that I have been a fan. (Yes, I am turning 45 in a couple of weeks, so I will not count the 1972 season. I am sure my family was trying to get me to cheer for Alabama.) I said to myself, as I often talk to myself, "Be happy with a Top 20 team."
As this season progressed, I would say to myself, "Let's be happy with this ranking of the week."  Here we sit, the end of the season, ranked #6 and SEC East Champions.  I have taken up Coach Smart's motto of "Chopping Wood".  You chop a little at a time until the tree falls.  I am not sure if the tree will fall Saturday but I hope it does.  Georgia will be playing, against a great team, that beat us and Alabama this year.  I hope Georgia shows up with a fire and vengeance to prove everyone wrong.  I hope, that as I decide which lucky shirt to wear to bring the good ju-ju, Georgia will be the SEC Champions.
However Saturday goes, I will continue to bleed Red and Black.  I will continue to cheer "Go Dawgs" and "Hunker Down You Hairy Dawgs".  I will close with the famous quote, from the most amazing college football announcer in the history of the sport, Larry Munson. "We just stepped on their face with a hobnail boot and broke their nose! We just crushed their face!" But hey, that's just my opinion!