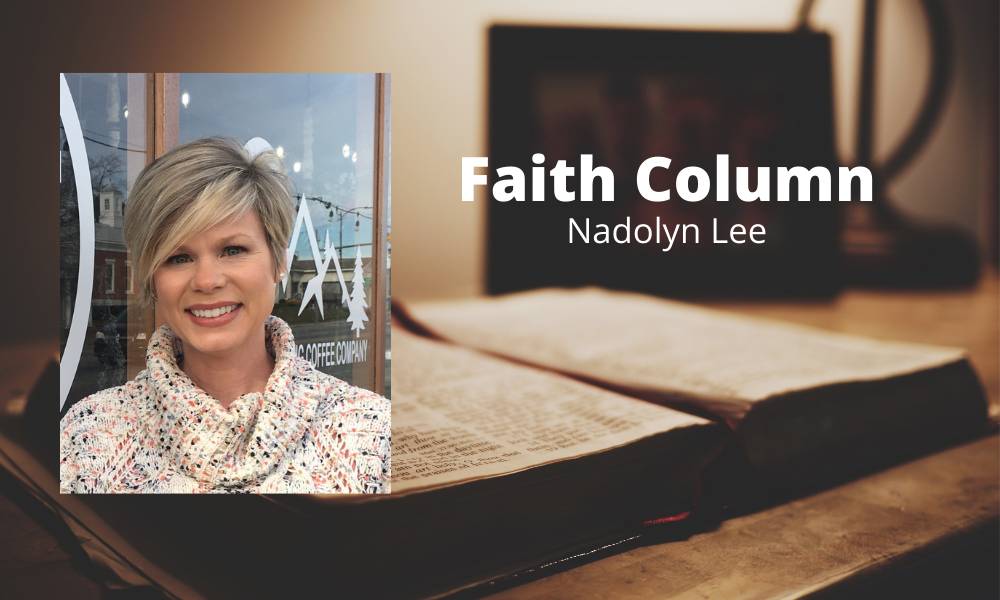 The following article is an opinion piece and reflects the views of only the author and not those of AllOnGeorgia.


Our nation seems to be obsessed with anything that starts with "docu". Interestingly, now that physical documents are a thing of the past, we have become more focused than ever on documenting things. Docudrama, docuseries, documentaries and my favorite, docusign. With all these "docus" floating around, it's become incredibly easy to become influenced by people and events through the art of documenting.
Most of the people I know who have taken on drastically different lifestyles, typically in the area of health, need a DUI. Documenting Under the Influence. I can spot these easily, because I too fell under the influence of a documentary years ago. How can a perfectly reasonable person watch a forty-five minute documentary and become convinced they should only juice and drink their meals for the next ninety days? The most widespread and implemented documentaries have two things in common. They address something that affects everyone (like health) and they expose a major problem that is keeping peoplefrom attaining it. 
Health is an internal condition that I would say most people are interested in protecting. Many documentaries point out a singular problem that affects your health and then exposes all the dirty, awful things about it. This tactic may be successful in getting you to change brands or eliminate something altogether, but it only points out one thing. You can steer clear of foods treated with pesticides, but if you are still smoking two packs of cigarettes a day, that one bit of knowledge isn't helping your health. 
New "docus" are popping up all the time in pop culture. But while we are giving attention to popular documentaries that lead to lives changed drastically in one area, we cannot overlook the greatest document of all time that acknowledges total wellness. We are spirit, body and soul. God's Word is complete in addressing every aspect of our being. The documentary craze uses staggering statistics and follows the lives of people who have radically rerouted the direction of their future; all by exposing ugly truths about what you are putting into your body.
God was kind enough to be embodied in a human to live out the docudrama that is Jesus. We don't have to look far to see that his documentary is about the condition of the spirit within us. It is applicable to every human who has ever lived and within it, he exposes in graphic details the one problem that is responsible for our sickness, sin. The evidence collected is staggering, the testimonials are timeless, and the results are eternal. Jesus illustrates throughout his life there is only one remedy that will cure the human condition, him. 
In the beginning was the Word, and the Word was with God, and the Word was God. He was with God in the beginning. In him was life, and that light was the light of men. The Word became flesh and dwelt among us. We observed his glory, the glory as the one and only Son of the Father, full of grace and truth. John 1:1,2,4,14.
If you are looking for truth that can be applied to every unique circumstance of your life, turn to Jesus. He's not just an ancient document, he is as living and as real as you are. If you are looking for a way to shake up your current lifestyle, turn to Jesus. A relationship with him is newness of life! His documentary promises mercies anew for every day and every circumstance you may face. If you want complete health of mind, body and soul, turn to Jesus because he offers it willingly. 
Documentaries that are trendy and that people latch on to offer only one remedy to the problem, like 90 days of juicing vegetables. I don't recommend that by the way, unless you want to wreck your digestive system. But contained within Jesus' documents of the New Testament, he offers wisdom as personal and as unique as you are. You will meet people just like you that needed what only Jesus had to offer. He is still offering it to you and to me and the coolest part is, you can become a part of his docuseries. 
That's right! When you receive Jesus, you become a son or daughter and the family album is still being recorded. You may have heard of the Book of Life, but have you heard of the Scroll of Remembrance? Then those who feared the Lord talked with each other, and the Lord listened and heard. A scroll of remembrance was written in his presence concerning those who feared the Lord and honored his name. Malachi 3:16. Docu-THAT!
By: Nadolyn Lee
Nadolyn has served in church ministry in the areas of music, children and youth for over thirty years. She is creator of 'Dirt Road Believer' YouTube channel where she produces Christian devotions every Tuesday and Thursday. Her home is in Summerville, GA with her husband and four children.