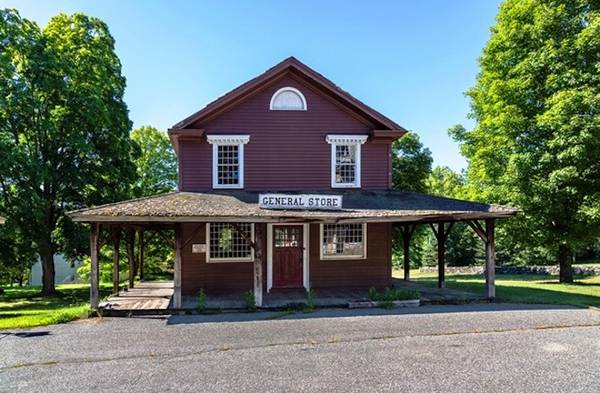 You can own your own town in Georgia if you have a little over $1.7 million laying around.

The town of Toombsboro, just east of Macon, is on the market. For the price tag, you get 36 parcels of land, including:
-Famous Opera house, fully equip.
-Restaurant
-Re-done Victorian hotel
-Banquet hall
-Syrup mill with syrup building
-Cotton warehouse
-Grist mill, fully equip.
-Barber shop with antique chairs
-Old bank with teller cage, and walk in safe,
-Large stocked pond with RV hookups
-Convenience store
-Unmined minerals (Banxite)
-Many houses
-Mature harvestable timber,
-And more than 40 acres of property with artesian springs plus creek -unlimited possibilities
It's available under owner financing, too. The listing is on Craigslist.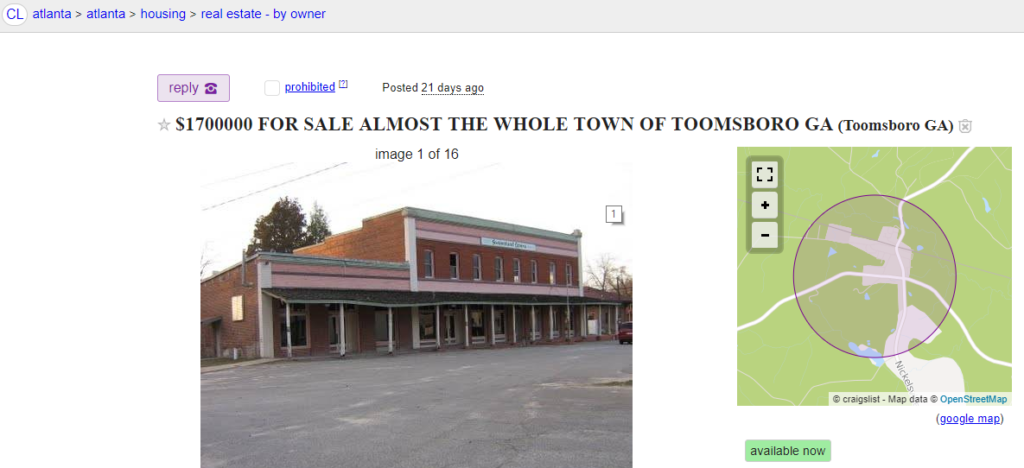 If the Craigslist ad isn't enough for you, there's a website about the sale, too.
The town's owners say they want it to go to someone who appreciates history and will preserve it, instead of putting in new development, WNBC reported.