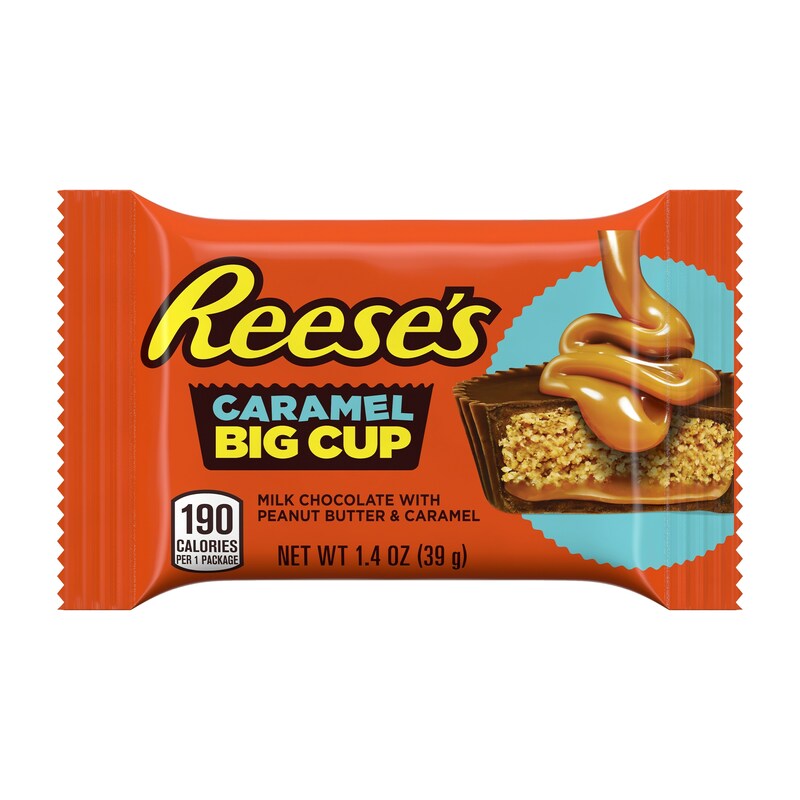 Congratulations, Caramel. Reese's just gave you an upgrade. Known for its iconic duo of chocolate and peanut butter, Reese's brand is introducing a game-changing addition to the candy aisle: Reese's Caramel Big Cup.

They said it couldn't be done, but Reese's just made the most mouth-watering candy even more irresistibly amazing. The Reese's brand is adding a gooey layer of caramel to the already perfect peanut butter cup in a Big Cup format for the first time ever. Too bold? Nah. Reese's Caramel Big Cup is giving the fans what they want.
"Next to peanut butter, caramel is the most requested combination with chocolate – and while Reese's Peanut Butter Cups are already perfect, ask, and you shall receive," said Emily Stover, Reese's senior associate brand manager. "As the experts in chocolate and peanut butter deliciousness, we know what our fans want, and we're delivering on that with the Reese's Caramel Big Cup."
Starting November 17, consumers nationwide can enjoy standard and king size packages of the brand-new Reese's Caramel Big Cup. Try it for yourself – you'll agree, Reese's Caramel Big Cup is PERFECTION, PERFECTED.
Follow along with everything about the Reese's brand on TikTok, Instagram and Facebook.
Pricing is at the sole discretion of the retailer.
---
SOURCE The Hershey Company