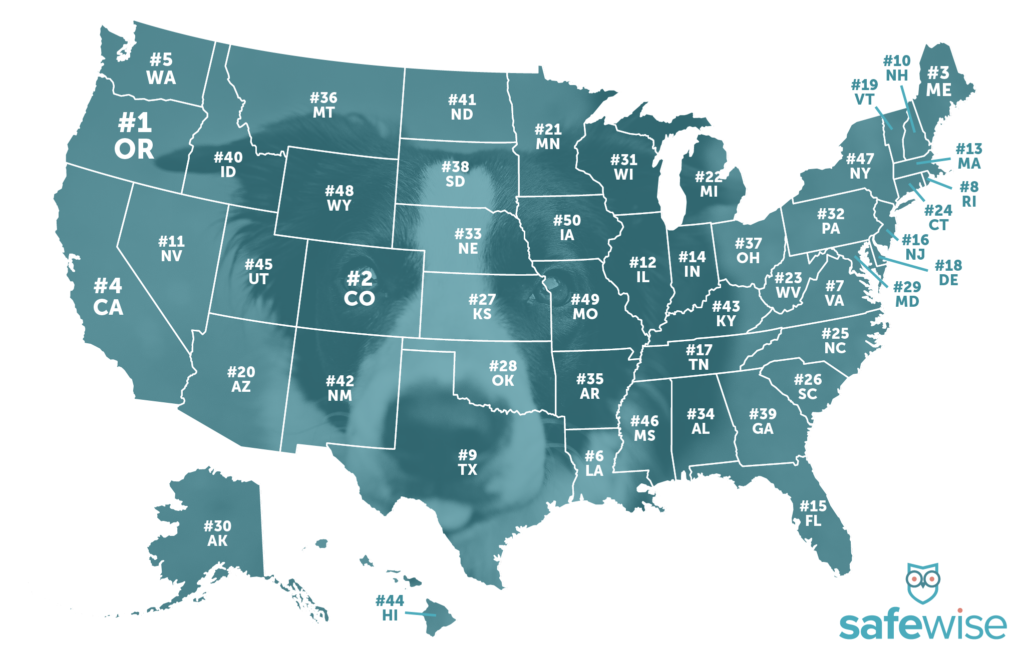 How is the quality of life rating for our furry companions in your state?

In this week's Map Monday, we look at the most pet-friendly states in America, as analyzed by SafeWise. The rankings were released on June 7, 2019.
In order to analyze the information by state, SafeWise used information on anti-cruelty laws, breed restrictions, and other legal insight from the 2018 U.S. Animal Protection Laws State Ranking from The Animal Legal Defense Fund. Compiled information also included BringFido, the number of veterinarians, data on puppy mills per state, and the nOkill Network to learn more about no-kill shelters across the country.
The Top 10 Most Pet Friendly States are:
10. New Hampshire
9. Texas
8. Rhode Island
7. Virginia
6. Louisiana
5. Washington
4. California
3. Maine
2. Colorado
1. Oregon
The Peach State came in nearing the bottom at No. 39.
SafeWise also named these states as the least pet-friendly states: