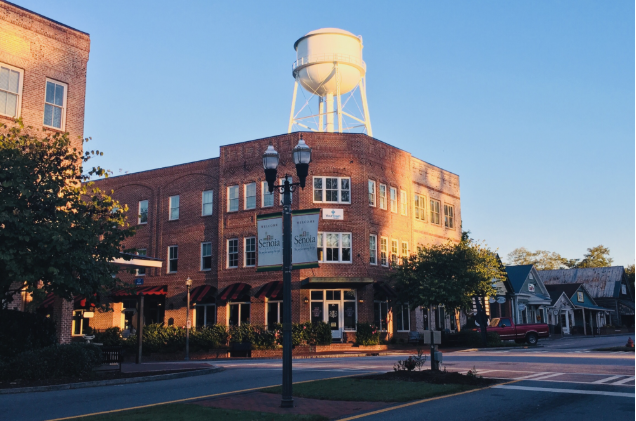 The City of Senoia has topped an annual rankings list for being one of the safest cities in the Peach State.

The 5th annual 'Safest Cities Report' from Safewise was recently released, detailing the 50 safest cities in Georgia. The 2019 report added 11 new cities to Georgia's safest this year, highlighting that 78% of last year's cities once again made the cut.
Compiling FBI crime data, population thresholds, reported violent crimes, property crimes, and public survey responses, the organization tallied safety on a per-1,000 person basis.
Coming in at No. 1 is Coweta County's City of Senoia, GA – which moved up three spots from last year.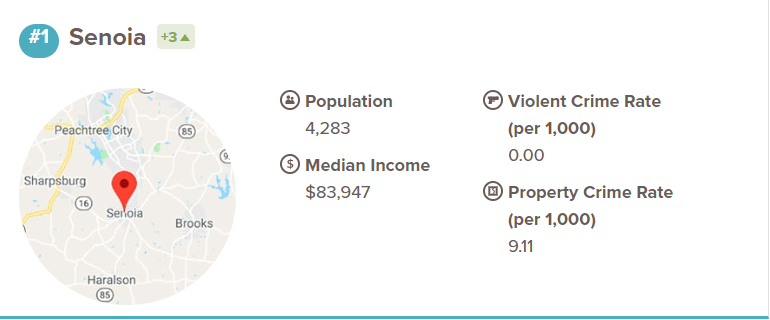 The Top 10 cities are as follows:
Senoia
Summerville
Milton
Flowery Branch
Johns Creek
Peachtree City
Alpharetta
Grovetown
Byron
Glennville
Safewise also reports that "Georgia's overall crime rates are higher than the national average. The violent crime rate is 4.77, barely higher than the national rate of 4.49. But the property crime rate is 10 points higher at 37.57 incidents per 1,000, compared to 27.11 nationally."
You can see the full list here. The methodology of the findings is available here.