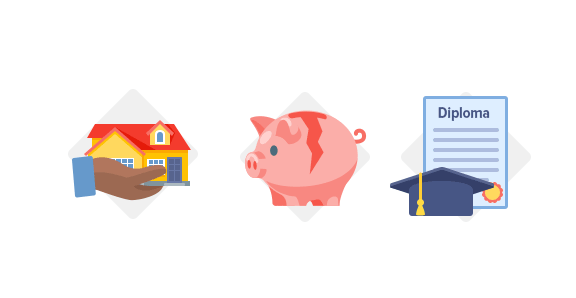 Martin Luther King Jr. Day is here and our nation has come a long way since his acts of civil disobedience and peaceful protest. But a number of people still say race relations are "generally bad," which led personal-finance website WalletHub to examine the states with the most racial progress in 2020 ahead of the holiday, which recognizes King's birthday.
So, which states have progressed the most? We take a look in this week's Map Monday.
WalletHub measured the gaps between blacks and whites across 21 key indicators of equality and integration in each of the 50 states and the District of Columbia. The data set ranges from median annual income to standardized-test scores to voter turnout.
The top 5 states for race relations were:
New Mexico
Hawaii
Wyoming
Texas
West Virginia
The bottom ranking states were
47. Illinois
48. South Dakota
49. Iowa
50. Wisconsin
51. District of Columbia
Among the key findings on Georgia:
Note: All of the following comparisons refer to the gaps between whites and blacks over time. Racial Progress in Georgia (1=Most Progress, 25=Avg.)
•    3rd – Change in Median Annual Income Gap
•    17th – Change in Labor-Force Participation Rate Gap
•    10th – Change in Homeownership Rate Gap
•    6th – Change in Poverty Rate Gap
•    8th – Change in Gap in % of Adults* with at Least a High School Diploma
•    14th – Change in Gap in % of Adults* with at Least a Bachelor's Degree
•    20th – Change in Standardized-Test Scores Gap
•    13th – Change in Voter-Turnout Gap (2016 Presidential Election)
*"Adults" include the population aged 25 and older.
You can read more on the study here.