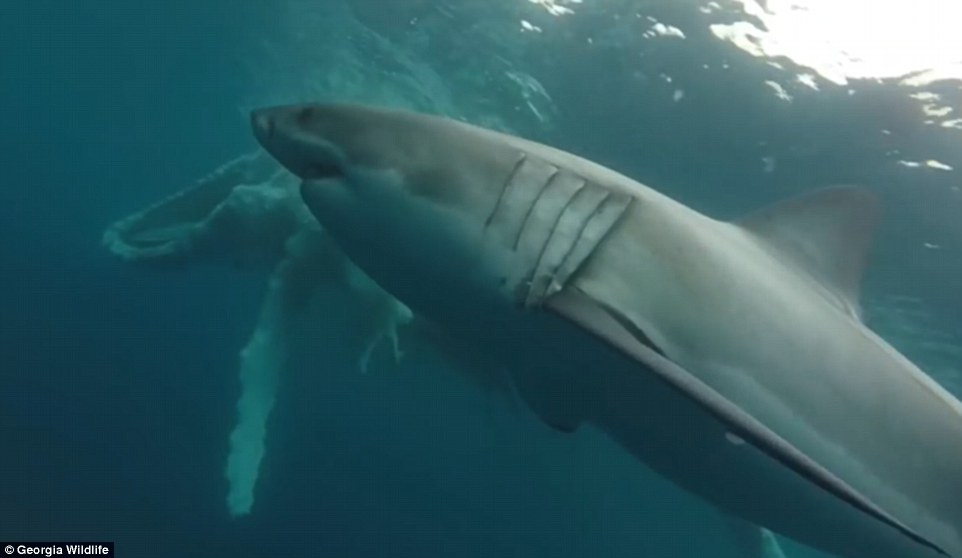 Last month biologists from the Florida fish and wildlife conservation commission spotted a whale carcass off the coast of the Georgia-Florida border. That afternoon they sent a team to attach a satellite tracker so they could track where the carcass drifted. The Georgia Department of Natural resources wildlife resources division boated out and shot video and photos of a large group of sharks including great whites scavenging the whale carcass which had drifted to about 30 miles off Cumberland Island. In 5 days the predators transformed the dead humpback into only flippers and some blubbery tissue.

"In less than five days," said DNR senior wildlife biologist Clay George, "sharks had reduced the 28-foot-long whale to mere scraps."
The video was shot by Clay George and produced in partnership with the Florida Fish and Wildlife Conservation Commission, Sea to Shore Alliance and NOAA.