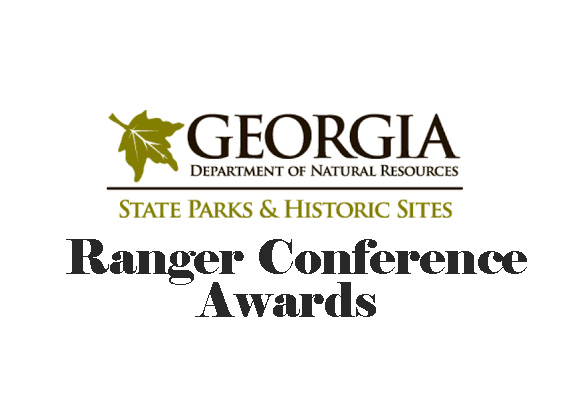 Georgia State Parks and Historic Sites recently honored staff with the annual Rangers Conference held mostly virtual this year.

Several Georgia State Park and Historic Site employees were honored recently during a mostly virtual Rangers Conference. Because last year's conference was canceled due to the pandemic, awards were presented for both 2020 and 2021. Around 125 assistant managers, park rangers and maintenance technicians participated in a day of training activities and sharing ideas. The conference ended with an awards ceremony celebrating the efforts of those who make more than 60 State Parks and Historic Sites outstanding destinations for Georgia's citizens and visitors.
2020 Award Recipients:
Si Longmire Ranger of the Year Award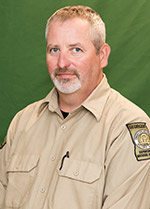 Robbie Graper (Vogel State Park in Blairsville)
Graper has worked for DNR since 1993, using his construction and heavy-equipment skills to build campgrounds, trails, bridges and more. He led large clean-up efforts after both hurricanes Irma and Michael, constructed the new staircase at Trahlyta Falls, and overhauled a historic bridge.
Customer Service Award
Imogen Gaunlett (Laura S. Walker State Park in Waycross)
In just a few years of working at Jack Hill and Laura S. Walker state parks, Gaunlett has become well known for ensuring all guests have a wonderful experience. She often rides her bike through the park while making rounds, stopping so she can educate the youngest visitors about the importance of wearing a helmet.
Above and Beyond Award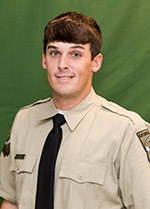 Patrick Turknett (Crooked River State Park in St. Mary's)
In chilly January 2020, Assistant Manager Turknett assisted a stranded boater during high winds and waves. His assistance in maneuvering the 19-foot vessel likely prevented the boat's owner from becoming injured and the boat being damaged.
Golf Superintendent/Assistant Superintendent of the Year
Ivey Dyal (The Lakes Golf Course at Laura S. Walker State Park in Waycross)
Dyal and his team have brought the golf course to excellent condition while also short staffed. He takes a business-like approach, ensuring cost-effective tools are used, equipment properly maintained, chemicals correctly applied, and employee time well spent.
Most Innovative Program on a Historic Site
Au-Some Rocks (Dahlonega Gold Museum Historic Site in Dahlonega)
Playing off the Periodic Table element symbol for gold (Au), this program highlighted gold mining history, fossils and geology. More than 100 participants explored polarity and rock identification, made retro-style pet rocks, and learned about features found at Providence Canyon and Fort Mountain.
Most Innovative Program on a Park
Tallulah Tour and Tea (Tallulah Gorge State Park in Tallulah Falls)
Rangers took guests back to the Victorian Era when the gorge first became a popular tourist attraction. Dressed in period clothing, they presented true stories of two girls rescued from the canyon, as well as a photographer who captured tourists in their traveling clothes. After a hike, participants enjoyed bluegrass music, tea and scones.
Most Outstanding Maintenance Project
Reynolds Mansion on Sapelo Island
During the pandemic, this historic inn lost nearly all of its reservations. Staff took advantage of the quiet house to make significant improvements and renovations. The assistant manager even used her sewing machine to create period-appropriate drapes, saving the state more than $2,500 in window treatments.
Outstanding Housekeeping Award
Franklin D. Roosevelt State Park in Pine Mountain
With the leadership of Jackie Walton, the housekeeping crew does an excellent job of cleaning 21 cottages with high turnover rates. Not only are these used by park guests, but also by many state employees traveling for meetings. Their teamwork ensures that all guests enjoy thoroughly cleaned and maintained accommodations during the pandemic.
Most Outstanding Golf Maintenance Program
Highland Walk Golf Course (Victoria Bryant State Park in Royston)
Staff at this golf course are committed to quality, resulting in numerous excellent review ratings from Golf Advisor and Golf Now. In 2019, Highland Walk was ranked the 11th best golf course to play in Georgia by Golf Advisor, was featured in Golf Central, and had hole #18 ranked as the favorite hole to play in Georgia Golf and Travel.
---
2021 Award Recipients:
Si Longmire Ranger of the Year Award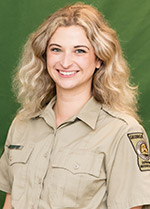 Mikayla Murphy (Vogel State Park in Blairsville)
During record attendance and the middle of a pandemic, Vogel's manager was deployed overseas for the Air Force Reserve. Assistant Manager Murphy quickly rose to the occasion, handling frequently changing Covid-19 directives, lost hikers, weather emergencies and other issues at one of Georgia's most popular parks.
Customer Service Award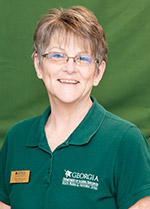 Tina Royals (Indian Springs State Park in Flovilla)
Royals is always happy to help with administrative software support, not only for Indian Springs but also the agency's division. Throughout the pandemic, she has helped countless park guests reschedule weddings, group gatherings and vacation plans, all while offering a patient and empathetic ear.
Above and Beyond Award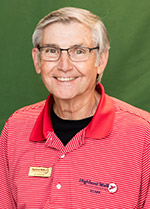 Bill Schuster (Highland Walk Golf Course at Victoria Bryant State park in Royston)
Schuster has played a significant role in Highland Walk's success, energetically supporting guest services, volunteer management, administration and maintenance. Despite pandemic challenges and fewer stay-and-play packages sold, he helped the course generate a large increase in play, largely due to his emphasis on quality golf.
Golf Superintendent/Assistant Superintendent of the Year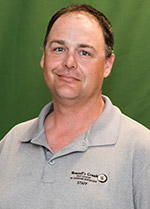 Robert Greer (Brazell's Creek Golf Course at Jack Hill State Park in Reidsville)
Greer has brought a new client base to this southeast Georgia course by adding FootGolf, which is like a cross between soccer and golf. He served as tournament director for the National FootGolf Championship which attracted 120 players from across the world, and he manages many other tournaments and team practices as well.
Most Innovative Program on a Historic Site
Shoemaking Exhibit (Jarrell Plantation Historic Site in Juliette)
In the mid-1800s, the Jarrell family survived on ingenuity and self-sufficiency. Leather shoes were prohibitively expensive for many families, so the Jarrells had their own shoemaking tools and patterns. A new exhibit showcased this set, shoes and textiles used for nearly 60 people, including the family and enslaved people from the plantation.
Most Innovative Program on a Park
E-Ranger Video Series (Panola Mountain State Park in Stockbridge)
When schools closed and programming halted due to the pandemic, Ranger Erica Lanier created educational videos and led the way for the park system's new eRanger series. More than 160 videos reached 1.3 million views by the end of 2020, allowing all ages to continue learning while sheltering in place.
Most Outstanding Maintenance Project
Beach Renovation (Hard Labor Creek State Park in Rutledge)
Staff from Hard Labor Creek and neighboring state parks renovated the lakeside swimming beach area, including a new boat dock, fence, improved picnic pads, paint and siding for buildings, and erosion control. The sandy swimming area looks much better and offers a fun place to cool off during Georgia summers.
Outstanding Housekeeping Award
Cloudland Canyon State Park in Rising Fawn
The housekeeping team brings a "can do" attitude to expanded cleaning protocols during the pandemic. In the last half of 2020, the park hosted 504 more cottage nights than the previous year, causing far more turnarounds than usual. Employees have done a great job of keeping accommodations clean and safe for guests.
Most Outstanding Golf Maintenance Program
Highland Walk Golf Course at Victoria Bryant State Park in Royston
This energetic crew completed irrigation repairs, ADA guardrail construction, equipment repairs and invasive plant removal during the past year. An extensive brush-clearing project opened up the course, allowing them to recover more than 6,000 golf balls, in which 75% were cleaned and reused. Players can now find errant shots, resulting in faster play. The team's hard work saved more than $29,000 in landscaping work.
---
Source: gastateparks.org