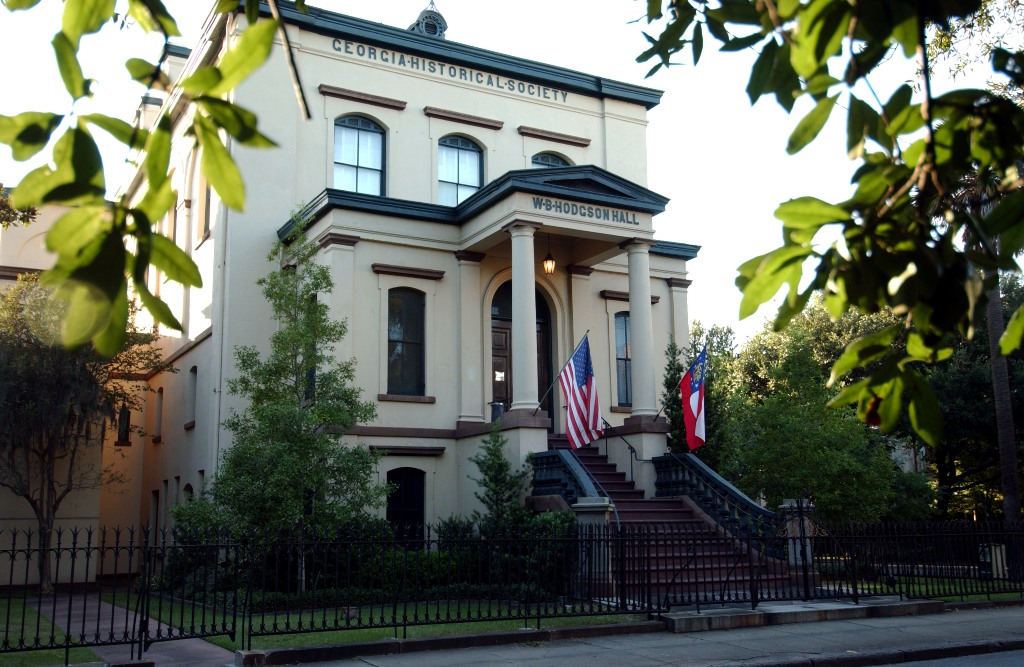 The American Association for State and Local History (AASLH) has announced that the Georgia Historical Society is the recipient of an Award of Excellence for the Georgia Historical Quarterly 2017 Centennial Volume. The AASLH Leadership in History Awards, now in its 74th year, is the most prestigious recognition for achievement in the preservation and interpretation of state and local history.

"The Georgia Historical Society is honored by and deeply appreciative of this recognition," said Dr. W. Todd Groce, President and CEO of the Georgia Historical Society. "By bringing cutting-edge research to our readers, we can help transform how the public understands the past and present. At a time when so many institutions are suspending their publication programs, ours is flourishing, due largely to the leadership of our editor, Dr. Glenn McNair."
"Each year the awards program bestows this honor to organizations and individuals who model best practices and innovative work in our field," said Nicholas Hoffman, AASLH National Awards Chair and Managing Director of Education and Visitor Experience at the Missouri Historical Society. "These fifty award winners show the importance of using history to address contemporary issues and working with communities to share history that is relevant to them."
The Georgia Historical Quarterly is one of the premier state historical journals in the United States, published quarterly by the Georgia Historical Society. TheQuarterly features the finest scholarly articles on Georgia history, book reviews covering all aspects of southern and Georgia history, edited primary sources, oral histories, and essays by and about contemporary history-makers.
The Centennial Volume consisted of four issues that took an in-depth look the history of the GHQand how scholarship and the mission of the Georgia Historical Society have evolved over the past century.
The Georgia Historical Society has published the GHQ continuously since 1917. Its scholarly excellence has been recognized by the governor of Georgia with a Governor's Award in the Humanities.
The AASLH awards program was initiated in 1945 to establish and encourage standards of excellence in the collection, preservation, and interpretation of state and local history throughout the United States. The AASLH Leadership in History Awards not only honor significant achievement in the field of state and local history, but also bring public recognition to the opportunities for small and large organizations, institutions, and programs to make contributions in this arena.
This year, AASLH conferred fifty national awards honoring people, projects, exhibits, and publications. The winners represent the best in the field and provide leadership for the future of state and local history. The awards will be presented at a special banquet during the 2019 AASLH Annual Meeting in Philadelphia, PA. The banquet is supported by a generous contribution from the History Channel.
This is a press release from the Georgia Historical Society.