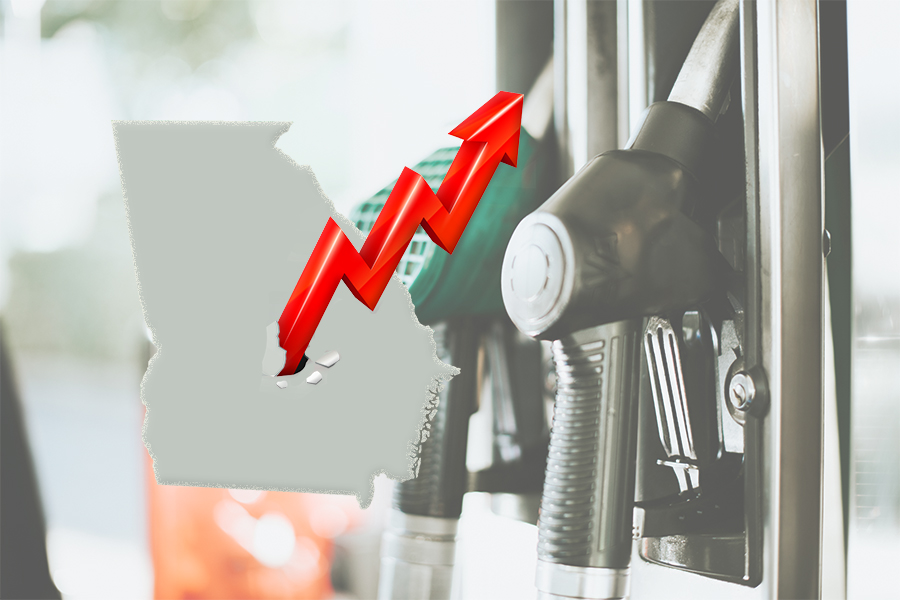 Prices have been climbing since the first of the year, but Georgians have been feeling a hard hit to their pockets at the gas pumps over the past few weeks. As per the way it goes, the soaring prices trickle into everything else, as we've seen in grocery stores, etc. Some have said they're staying home more, only making necessary trips, while others are making other lifestyle changes to make up for it.

The average price of a gallon of gas in Georgia and across the US has reached an all-time high at this point, surpassing  the record that 2008 held at around $4/gallon. The average in Georgia as of today is $4.29, rising 41 cents over the past week, 96 cents more than 1 month ago, and $1.61 higher than last year at this time. The average nationally is $4.325, up 32 cents from one week ago, 84 cents from one month ago, and $1.47 higher than a year ago.  Although some states, like California, Oregon, Nevada, Washington and a couple others are seeing prices much higher than the national average. California's average price per gallon as of today is $5.74.
It's a given, but diesel prices have also reached an all-time high, pushing 2008 out of the winner's circle for highest recorded average price. Georgia's average price per gallon for diesel is $5.224 today. It was $4.505 one week ago, $3.811 one month ago, and this time last year was $2.903. The average nationally as of today is $5.133. Last Sunday it was $4.5226, one month ago $3.888, and $3.067 one year ago.
According to AAA this week, although we were already seeing prices climb due to strained supply amounts combined with an increase in demand, what we're seeing now is the ripple effect of Russia's invasion on Ukraine and we will not likely see any relief soon. –Russia's invasion of Ukraine in late February caused oil prices to spike further and in the days since the conflict began, the national average has risen $0.70 (as of 3/9/2022). These are numbers not seen at the pump since the financial crisis in 2008, the highest on record until this week (note: AAA historic data is not adjusted for inflation).-
Check out the Lowest Reported Gas Prices & Best Gas Stations in Georgia and in your area as of today, according to Gas Buddy.