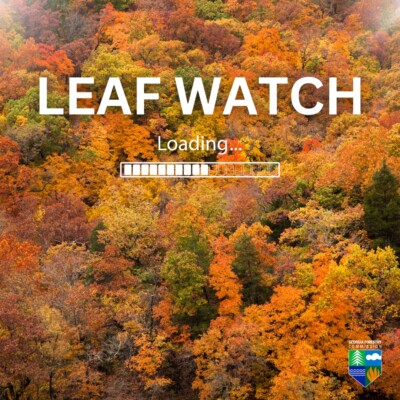 The fall foliage season is almost here and Georgia Forestry Commission (GFC) foresters are ready to share the colorful story! Thursday, October 5, 2023, reports about leaf changes and optimal places to view them began on the GFC public website at GaTrees.org. The weekly updates will also air on partner media outlets FOX5 (WAGA) TV in David Chandley's afternoon weathercast and on 95.5 FM WSB Radio's Saturday morning "Green & Growing" program with Ashley Frasca.

Reports include an overview of forest conditions across North Georgia and include details about species undergoing specific color changes, the effects of weather on the tree canopy, ideal places to enjoy scenic views and suggested routes that may include autumn festivals and special events. Corresponding photos from the northwest, north central, and northeast regions of the mountainous areas are geo-tagged so locations can be easily located online. The fall foliage season typically ends during the first or second weekend in November.
"Georgia's forests put on quite a show in fall," said Georgia Forestry Commission Director Tim Lowrimore. "The GFC team is proud to provide the details that help Georgians get the most out of this great time of year."
The Georgia Forestry Commission Leaf Watch feature was established nearly 20 years ago, as agency foresters and communicators fielded customer inquiries about the annual autumn leaf conditions. A system was established to collect information from knowledgeable GFC foresters in the field, then summarize and disseminate it to GFC audiences. Through the years, technology has been adopted to make the information easier to gather and share via the internet and smart devices.
For details about #LeafWatch2023 and services of the Georgia Forestry Commission visit GaTrees.org.
---
Georgia Forestry Commission