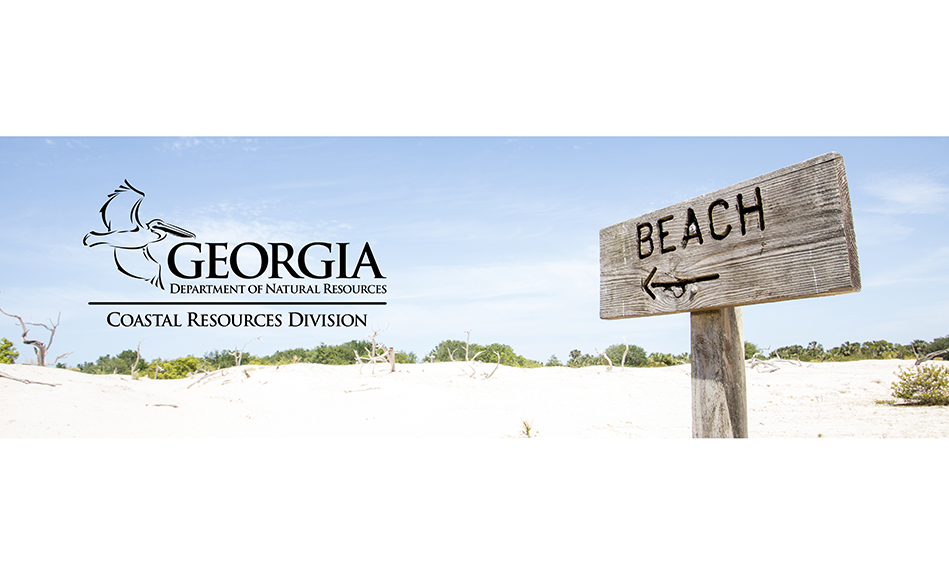 The Coastal Resources Division (CRD) of the Georgia Department of Natural Resources recently updated its Healthy Beaches advisory map and website to make it easier to navigate and quickly find resources to plan your next beach trip, said Ed Zmarzly, CRD's Healthy Beaches program manager.
"Our Healthy Beaches online map has been revamped to show beach water-quality testing segments, nearby restrooms, parking areas, first-aid stations and seasonal lifeguard stands," Zmarzly said. "Our hope is that beachgoers will be able to find the latest information easily on any device, from mobile phones to desktop computers."
The Georgia Healthy Beaches website at CoastalGaDNR.org/HealthyBeaches has been online for more than a decade, but the newest redesign will help users know exactly what the conditions are on a beach segment they are visiting, Zmarzly added. The website and map are also responsive, meaning they will automatically re-size for viewing on any device.
Staff with CRD's Shellfish and Water Quality Unit test beaches on Tybee, Jekyll, and St. Simons islands every week during the summer months, and every other week in the off-season. In each beach-testing segment, technicians collect water samples and data that are analyzed in a CRD lab in Brunswick. When samples show elevated levels of the bacteria Enterococcus, the Georgia Department of Public Health (DPH) issues swimming advisories.
"A swimming advisory does not mean the beach is closed," said Ginger Heidel, a risk communicator with DPH's Coastal Health District. "What it means is there is essentially a higher risk involved with swimming in that area. Higher levels of bacteria can mean an increased risk of illness associated with bacteria exposure, particularly for people with compromised immune systems."
CRD lab technicians test water samples for CFUs, or "colony forming units" of bacteria. When a sample exceeds the U.S. Environmental Protection Agency's threshold of 70 CFUs or greater, DPH issues a swim advisory for that beach segment. The site is tested again until the bacteria levels drop to acceptable levels, at which point DPH issues a notice lifting the advisory.
Enterococcus is a bacteria found in the guts of warm-blooded animals and can make its way into coastal waters when animal waste is washed downstream during events like rainstorms.
"That's why it's also important to pick up your pet's waste when you're visiting the beach or make sure your infant is wearing a proper swim diaper if you plan to enter the water with your baby," Zmarzly said.
Waste can also enter coastal waters from accidental discharge, boat waste, and other sources.
The Georgia Healthy Beaches program is funded by the U.S. Environmental Protection Agency and administered as a partnership between CRD and DPH. For more information, or to access the updated map, visit CoastalGaDNR.org/HealthyBeaches.
Anyone with questions may contact CRD's Tyler Jones at tyler.jones@dnr.ga.gov or 912-264-7218.
See the new interactive map HERE.