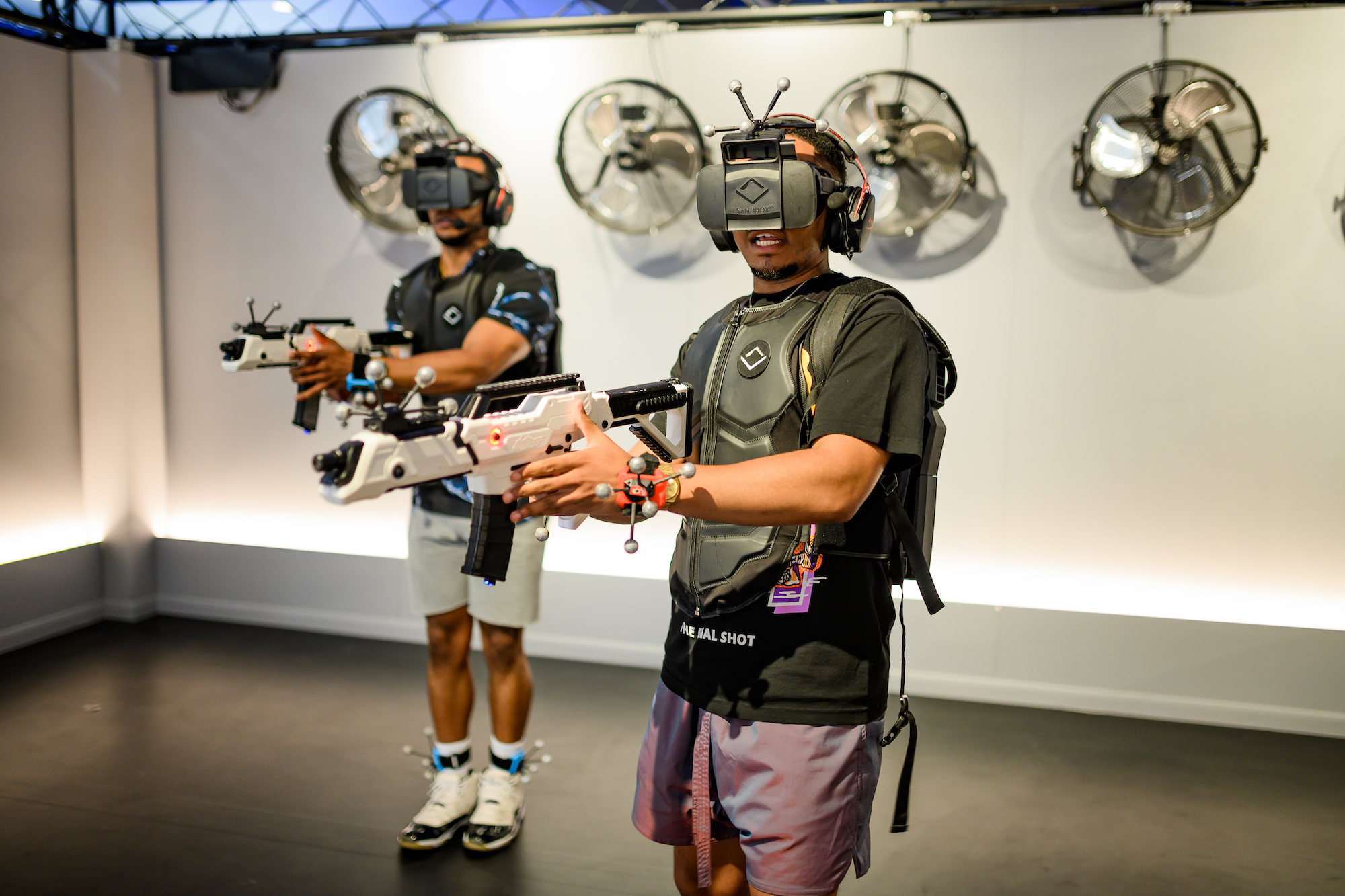 Sandbox VR, the global leader in virtual reality, location-based entertainment, has finalized a lease for a 5,500-square-foot entertainment space at The Interlock. Backed and endorsed by celebrities like Will Smith, Kevin Durant, Katy Perry, Justin Timberlake, Orlando Bloom and others, Sandbox VR has 16 locations worldwide, with ten in the United States, and is growing rapidly.

"The Interlock is an amazing partner; it's located in one of the hottest entertainment areas in Atlanta, so we wanted to get in there," said Aylang Lou, senior vice president of stores for Sandbox VR. "We were looking for a synergistic center and what we know about The Interlock speaks to our current consumer and our future consumer. Where they live and work is where they want to play, and The Interlock matches that."
Sandbox VR offers a socially immersive gaming experience that provides players a unique combination of full body motion capture and VR technologies that enable them to become anyone and go anywhere, together with their friends. Players will put on a VR headset, a haptic vest, a backpack and motion sensors on their wrists and ankles. Participants are then able to see their teammates through the VR goggles while they free-roam around together to complete the game's mission, which include experiences like defeating zombies in a haunted mansion to participating in a family-friendly space mission in the Star Trek universe.
"We've been getting a lot of requests to open a store in Atlanta. We focused on West Midtown due to the popularity of the restaurants, nightclubs and destination fashion/home furnishings. We also work to be located in close proximity to office and tech companies for corporate events," said David Friedman, global vice president of real estate for Sandbox VR. "The Interlock is a fantastic entertainment destination with Puttshack, Bellyard Hotel, Velvet Taco, Rooftop LOA and other popular concepts. Sandbox VR will be synergistic and complementary to these existing brands and customers."
The Sandbox VR spaces feel futuristic and are able to flexibly change with technology advancements. The entertainment and gaming space will run exclusive Sandbox VR experiences built in-house like Deadwood Mansion, Curse of Davy Jones and licensed experiences like Star Trek Discovery. Sandbox VR has developed its own proprietary immersion platform and an in-house hardware department that is continually innovating.
"Atlanta's commercial real estate market is grabbing attention nationwide and bringing in tremendous first to market businesses in several sectors," said Jeff Garrison, partner with SJC Ventures, the developer of The Interlock. "Adding another highly rated entertainment opportunity to The Interlock will be a tremendous opportunity for visitors and residents, and we are thrilled to be the first location that Sandbox VR chose for their debut in the state of Georgia."
Sandbox VR is expected to open at The Interlock in the third quarter of 2022.
---
Source: SJC Ventures