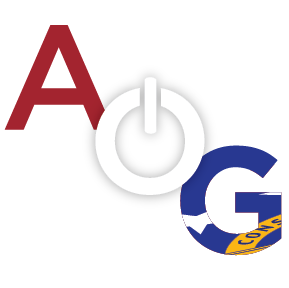 It was a novelty song, more spoken than sung. People called it western swing though it had a dash of boogie-woogie. But to Solie Paul Williams — an unlikely cowboy from Illinois — that record was money in the bank.

In the music business this native of Anvil, Ill., was best known as Tex Williams, which makes no sense at all. He played bass in a Spade Cooley's swing band, a popular dance group in barn dances all over California. Williams also had the No. 1 record of 1947.
This forgotten artist's obscure record has been on my mind recently as Columbus Council started discussing the merits of a proposed city ordinance that would ban smoking just about everywhere but your living room.
Co-written by Merle Travis — best known for Sixteen Tons, a million-seller in 1955 — Tex Williams big hit was Smoke, Smoke, Smoke That Cigarette. Click here to listen to his patter.
After his original success with the song on Columbia Records, artists ranging from Commander Cody to Sammy Davis Jr. to Willie Nelson recorded it. Every one of them mimicked his "talking blues" style.
The song went something like this:
And if you smoke yourself to death
Tell St Peter at the Golden Gate
That you hate to make him wait
But you just gotta have another cigarette
If council has its way, nobody in Columbus is going to keep St. Peter waiting. The ordinance even has a fancy title: The Columbus, Georgia Smokefree Air Ordinance of 2017. And this controversial local legislation is to smoking what the 18th Amendment was to booze on the national level.
If it passes, it will affect smokers in public places of all description. But it does say that it will be all right to puff at home. Fines for smokers would start at $50. Owner/operators could be fined from $100 to $500 depending on the number of violations in a given year. Most costly of all would be the potential loss of a business license.
Bar owners have been complaining to council saying it could cause them to shut down their establishments. Years ago, that was the same lament from restaurant owners in Georgia when smoking was banned in eating places all over the state.
---
Click here to read the complete text of the proposed smokefree ordinance.
---
We take the smoking ban in restaurants for granted now, but it was a major step when it was installed. While it was under consideration, restaurant owners said it would put them out of business. That didn't happen and look at the number of eating places that have opened since then.
Once it became law, non-smokers could suddenly breath while they enjoyed their meals. We realize how refreshing that is today when we travel outside of Georgia and somebody in the next booth lights up a cigarette while we're still eating our burger.
Through the years we've learned the dangers of second-hand smoke which makes the ban more than just a whine against smoking. It's a very real health issue — one that could lead you to a grave with a view at Parkhill.
When the law first went into effect in the workplace I spent my days in a newsroom, which was the original smoke-filled room. When I broke into newspapers, I seemed to the only non-smoking reporter in the business. Most of my co-workers kept a carton of smokes in their bottom drawer (right next to their fifth of Jim Beam).
The Ledger-Enquirer was kind to their smokers when the law passed. Instead of outlawing cigarettes all together, they set up smoking areas in stairwells. If I had to go to the composing room, I took those stairs. And when I did, it made me gag. It was like taking a shortcut through an ash tray.
Eventually, smokers were forced to go outside their buildings to smoke. I remember riding down 12th Street and seeing men and women standing on the sidewalk outside the Corporate Center puffing away, ignoring sub-freezing temperatures.
The intent of this pending ordinance is reasonable. The more people we can encourage to stop smoking the better. But don't think stopping will be easy. An old friend of mine who was a recovering alcoholic said quitting drinking was easy. Quitting smoking was the hardest, he said.
"At parties I tend bar for my friends," he said, "and pouring myself a drink never crosses my mind. But I wake up just about every morning and crave a cigarette. When someone near me lights up, I breathe deeply."
For this ordinance to work, there will have to be compromises. If there isn't give and take, Columbus police officers are going to be kept very busy trying to nab those law-breaking smokers. It will be as difficult as keeping a pipe lit.
Is this what we want?
Do we want our police officers spending their valuable time making charges against a smoking violator or do we want them making raids on crack houses? It will be a throwback to the days when educators policed our schools trying to catch students smoking in the boys room.
And we all remember how effective that was.