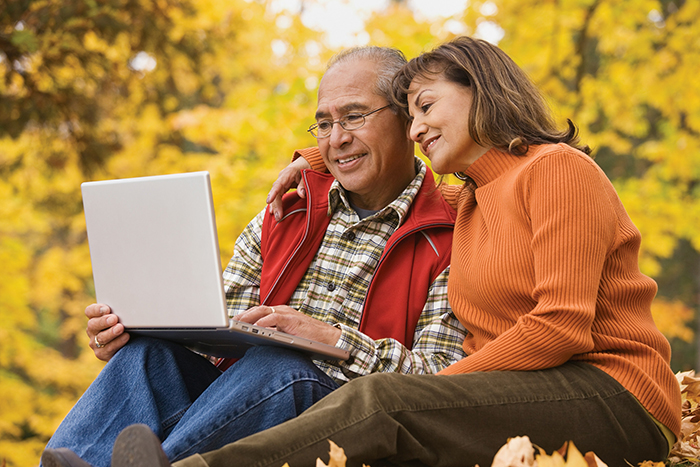 If you're enrolled in Medicare, it's important to remember Medicare Open Enrollment is open through Dec. 7 each year. It is the time for people with Medicare to compare their prescription drug and health coverage options for the upcoming year.

It is important to compare your options because plans can change every year – even your current choice may be changing. Your health needs can change, too. By comparing all your options, you could save money, find a coverage option better tailored to your needs or both.
How to Compare Prescription Drug and Health Coverage Options
Medicare.gov is the official source for information about Medicare and Open Enrollment. You may see enrollment information from various insurance companies and other sources. Start at Medicare.gov to get unbiased information to find the type of coverage that best meets your needs.
Comparing prescription drug and health coverage options is easy at Medicare.gov. You can input the list of medications you are taking and conduct a side-by-side comparison of plan coverage, costs and quality ratings. If you are happy with your current choice, you don't have to do anything. If you choose a new option for 2024, you can enroll right there.
Before you enroll in a plan, consider the following:
Check if your health care providers are in a plan's network.
Check if your prescriptions are included on a plan's formulary and if the plan works with your pharmacy.
Check the plan's Star Rating on Medicare.gov to see how it performs on quality, customer service and more.
Remember low monthly premiums may not always be the best overall value for your specific needs.
Review a plan's estimated total costs to you, including deductible and other out-of-pocket costs.
Check if Medicare Advantage plans offer extra benefits, like vision, hearing or dental coverage, if you need these services.
Remember that you may need a referral or prior authorization for some services under Medicare Advantage plans.
Vaccine, Insulin and Drug Cost Savings
Improvements to the Medicare program are adding up to savings and improved access to affordable treatments because of the Inflation Reduction Act.
Insulin: If you have Medicare and take insulin, you'll pay no more than 

$35

 for a month's supply of each covered insulin. This includes people who have Medicare drug coverage (Part D) and all Part B covered insulins.
Vaccines: People with Medicare drug coverage will pay nothing out of pocket for adult vaccines, including the shingles vaccine, that are recommended by Centers for Disease Control and Prevention's Advisory Committee on Immunization Practices.
Drug Cost Savings: In 2024, people enrolled in Part D who have very high drug costs will get some relief. Once they reach a certain threshold on paying out-of-pocket costs – what we call the catastrophic phase – they will no longer have additional cost sharing or copays at the pharmacy.
Medicare Can Help
To compare options and find the best coverage to fit your needs:
Visit Medicare.gov and conduct side-by-side comparisons of costs and coverage.
Call 1-800-MEDICARE. Help is available 24 hours a day, including weekends.
Access personalized health insurance counseling in your community at no cost, available from your State Health Insurance Assistance Program (SHIP). Visit shiphelp.org or call 1-800-MEDICARE for locations near you.
Medicare Options
There are two main ways to get Medicare coverage: Original Medicare and Medicare Advantage (Medicare-approved plans from private companies). There are differences between the two that are important to understand when reviewing your coverage options.
With Original Medicare, you get your health care through Medicare Parts A and B. You can join a separate drug plan to get Medicare drug coverage (also called Part D). And you can see any doctor that takes Medicare anywhere in the U.S.
Medicare Advantage is an alternative that usually bundles your health and drug coverage all in one plan. Some plans may offer extra benefits that Original Medicare doesn't cover – like certain vision, hearing and dental services. In many cases, you can only use doctors who are in the plan's network.
If you are new to Medicare or need to review the ways you can get your Medicare coverage, visit Medicare.gov and click "Get Started with Medicare."
Extra Help with Prescription Drug Costs
If you are struggling with prescription drug costs, Extra Help is a Medicare program that can help pay for your drug coverage (Part D) premiums, deductibles, coinsurance and other costs. If you make less than $22,000 a year ($30,000 for married couples), it's worth it to apply. Visit ssa.gov/extrahelp or call the Social Security Administration at 1-800-772-1213 to apply. The program will expand to cover more drug costs for people with limited resources in 2024. People who qualify for Extra Help generally will pay no more than $4.50 for each generic drug and $11.20 for each brand-name drug.
Information provided by the U.S. Department of Health & Human Services.
---
About Family Features Editorial Syndicate
A leading source for high-quality food, lifestyle and home and garden content, Family Features provides readers with topically and seasonally relevant tips, takeaways, information, recipes, videos, infographics and more. Find additional articles and information at Culinary.net and eLivingToday.com.
---
SOURCE Family Features Editorial Syndicate