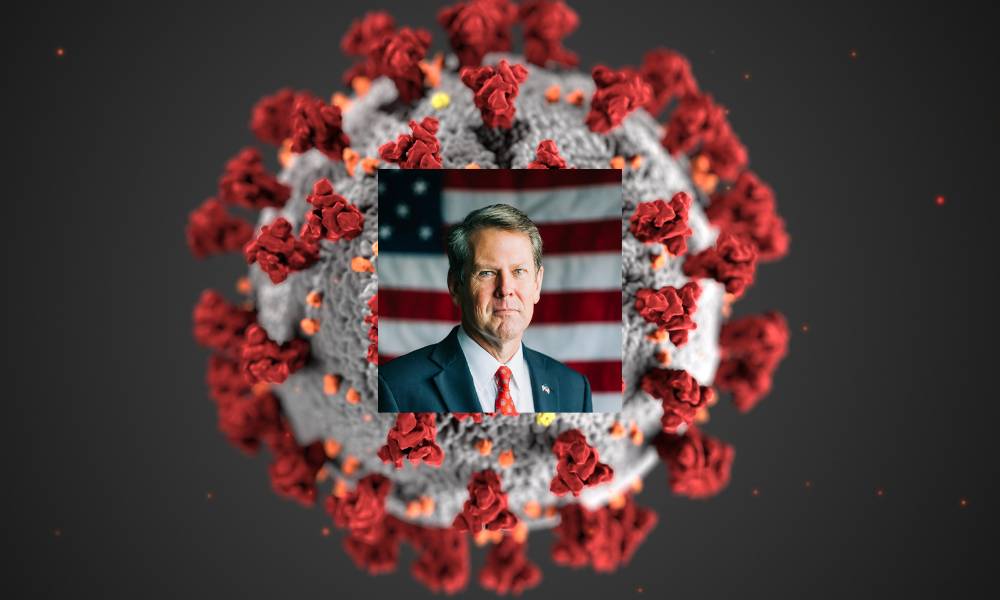 On November 30, 2020, Governor Brian P. Kemp signed Executive Order 11.30.20.01 and Executive Order 11.30.20.02, extending Georgia's Public Health State of Emergency until January 8, 2021, and extending current COVID-19 restrictions.

Executive Order 11.30.20.02 also includes changes that allow nurses and pharmacists to administer the pending COVID-19 vaccine, including in a drive-thru setting, and permits any nurse or pharmacist to observe patients for the requisite 15 minute window after receiving the vaccine.
Both Orders take effect on December 1, 2020 at 12:00 AM. Executive Order 11.30.20.02 runs through December 15 at 11:59 PM.
Kemp also held a roundtable discussion with nursing home administrators on Monday to discuss the distribution of the vaccine. The virtual gathering followed the state's receipt of a 52-page plan approval from the CDC, which also includes partnering with the Georgia Department of Education 'for a higher rate of vaccination in Georgia's population.'
In the current plan, all long-term care facilities will have three options for ensuring vaccination coverage for staff and residents, including:
Facilities with the capacity to facilitate vaccination clinics for staff and residents, without external assistance, should complete enrollment instructions as outlined above and register with the GIP to serve as a COVID-19 vaccination provider site.
Enroll in the Pharmacy Partnership for Long Term Care Program. Through this program CDC has engaged two retail pharmacies, CVS and Walgreens, to secure the COVID-19 vaccine and provide onsite vaccination of residents, at no cost to the facility once the vaccine is recommended for
them.
Leverage existing partnerships with local pharmacies, county public health clinics, etc. to provide access to vaccines for facility staff and residents. LTCFs who choose this option should still register with GIP, either independently or in partnership with the agency who will facilitate vaccination clinics for their center
The state's plan currently lists four phases for vaccinations:
Phase one: Healthcare workers, first responders, and people over 60 with multiple underlying conditions making them high risk.
Phase two: School and childcare workers, essential workers (such as truck drivers, grocery, and food processing workers), homeless shelter and jail staff, anyone 60 and older, and people under 60 with significant underlying conditions.
Phase three: People 18 to 30 and those in industries with moderate exposure risk (for example hairstylists and restaurant employees).
Phase four: Anyone else for whom the vaccine is recommended.
The state plans to implement "full-scale mass vaccination sites" with additional resources, if funding allows.